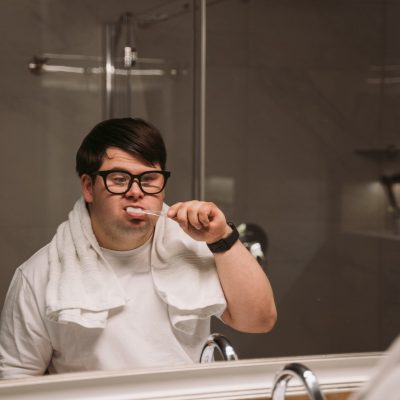 Where do you want to live?
Who do you want to live with?
What help might you need?
Everyone's needs will be different and unique to their own circumstances. Down Syndrome NSW has a broad range of resources to help you prepare for, and make decisions about, your future housing needs.
The Summer Foundation has developed a 'Housing tool kit'. This Housing toolkit is for both people with disability who require a high level of support and their families, to support decision-making regarding housing and support options within the National Disability Insurance Scheme (NDIS).
---
Down Syndrome NSW is also happy to offer our Keynote Speaker Presentations shared at the 2022 Housing & Accommodation Conference for your information.
Alecia Rathbone – Summer Foundation, Housing Options for People with Disability
Karen Stace – National Disability Services, Sector Challenges and Opportunities
Aviva Beecher Kelk – Hire Up, A New Way of Living: Independent Living Options
Victoria lllingworth – Summer Foundation, Introduction to SDA and Sydney Housing Options
Barbel Winter – Futures In Sight, Insights and Observations on Accessing Housing Under the NDIS