Postnatal Support
At Down Syndrome NSW we have developed a number of resources and support services to help you when you are welcoming a new baby with Down syndrome into the world.
Our friendly and knowledgeable support team also have lived experience, having a child with Down syndrome themselves. They are keen to share their own experiences as well as their professional guidance.
These supports include:
-Gifting you our newly released New Baby Welcome Kit – as well as hospital and home visits shortly after birth, should you wish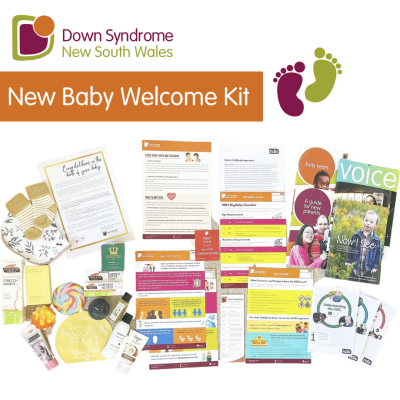 -Advice and reassurance as needed from our dedicated Down syndrome information and support team, all of whom are parents of children with Down syndrome and are available every weekday over the phone or via Teams
-Support navigating the NDIS and early intervention
-Invites to our upcoming new babies days
-Access to our play.gro.UP! sessions across NSW and early childhood intervention seminars
-Free membership to DSNSW and so much more.
We are happy to support you on your terms.
To find out more you can contact us by calling 9841 4444 or email admin@dsansw.org.au. Alternatively you can also fill out the form below and we will contact you based on your preferred method.
Prenatal and New Parent Form