About UPClub!
OUR MISSION
To support people with Down syndrome to achieve their full potential in life.
OUR VISION
Build skills for life, with people you know, in places you like to be.
OUR ABILITY
Down Syndrome NSW is registered with the NDIA and managed by people with lived experience and over 20 years experience in delivering services focused on capacity and inclusion.
---
UP! Club Upcoming Programs and Events
UP!Club is a statewide social connection group for adults with Down syndrome.
We meet regularly to socialise, improve our living skills and check out what's happening in the community.
We now offer a blend of both face to face outings in the community as well as online sessions via Zoom. Come and join us!
---
Christmas in July Camp 2023 (DSNSW MEMBERS ONLY)
It's back! The UP! Club Camp is back!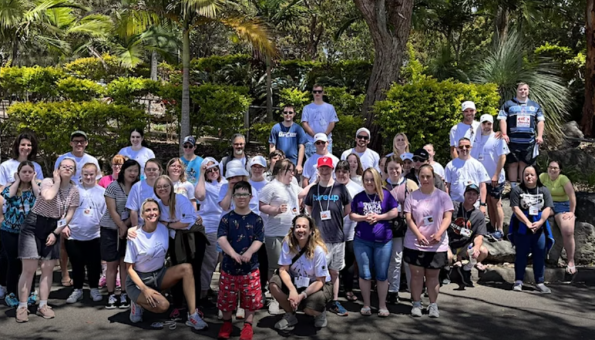 We are now doing 2 camps per year (one metro, one regional) given the glowing reviews from our last camp in December. Our first camp is in July. We will be doing workshops, arts and crafts, sports, challenge course, talent quest, disco, dress up party, friendship connections, movie night and more! Register your interest now, Camp will fill fast!

WHEN: Friday 30th June – Sunday 2nd July 2023
WHERE: Collaroy Centre, 22 Homestead Avenue, Collaroy Beach, NSW 2097
To find out more and register, click the link below.
---
Easy Recipe Cards
Love to cook and needing some new ideas? We've got some amazing easy recipes for you to try. If you decided to make one of our recipes, please send us a photo, we would love to see your creation.
---
How to join UP! Club
To particpate in UP!Club you will need:
A current active membership with Down Syndrome NSW
Please email or call 0298414444.

A current signed UP!Club Participation Form
Click here to download Participation Form

UP!Club Service Agreement
Click here to download Service Agreement
Other information
Contact us if you would like more information