UP!Club / Staying Connected
UP!Club is a statewide social connection group for adults with Down syndrome.
We meet regularly to socialise, improve our living skills and check out what's happening in the community. Come and join us!
We are currently hosting our sessions online so we are STAYING CONNECTED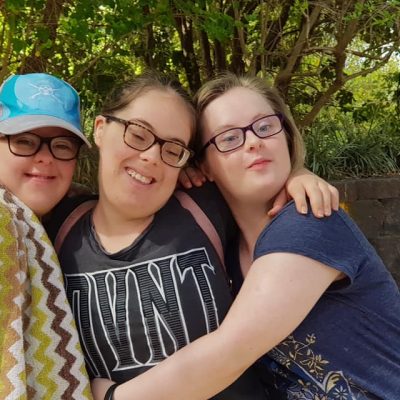 About UPClub!
OUR MISSION
To support people with Down syndrome to achieve their full potential in life.
OUR VISION
Build skills for life, with people you know, in places you like to be.
OUR ABILITY
Down Syndrome NSW is registered with the NDIA and managed by people with lived experience and over 20 years experience in delivering services focused on capacity and inclusion.
How to join
To particpate in UP!Club you will need:
A current active membership with Down Syndrome NSW
Click here to join or renew your membership

A current signed UP!Club Participation Form
Click here to download Participation Form

UP!Club Service Agreement
Click here to download Service Agreement
Other information
Contact us if you would like more information