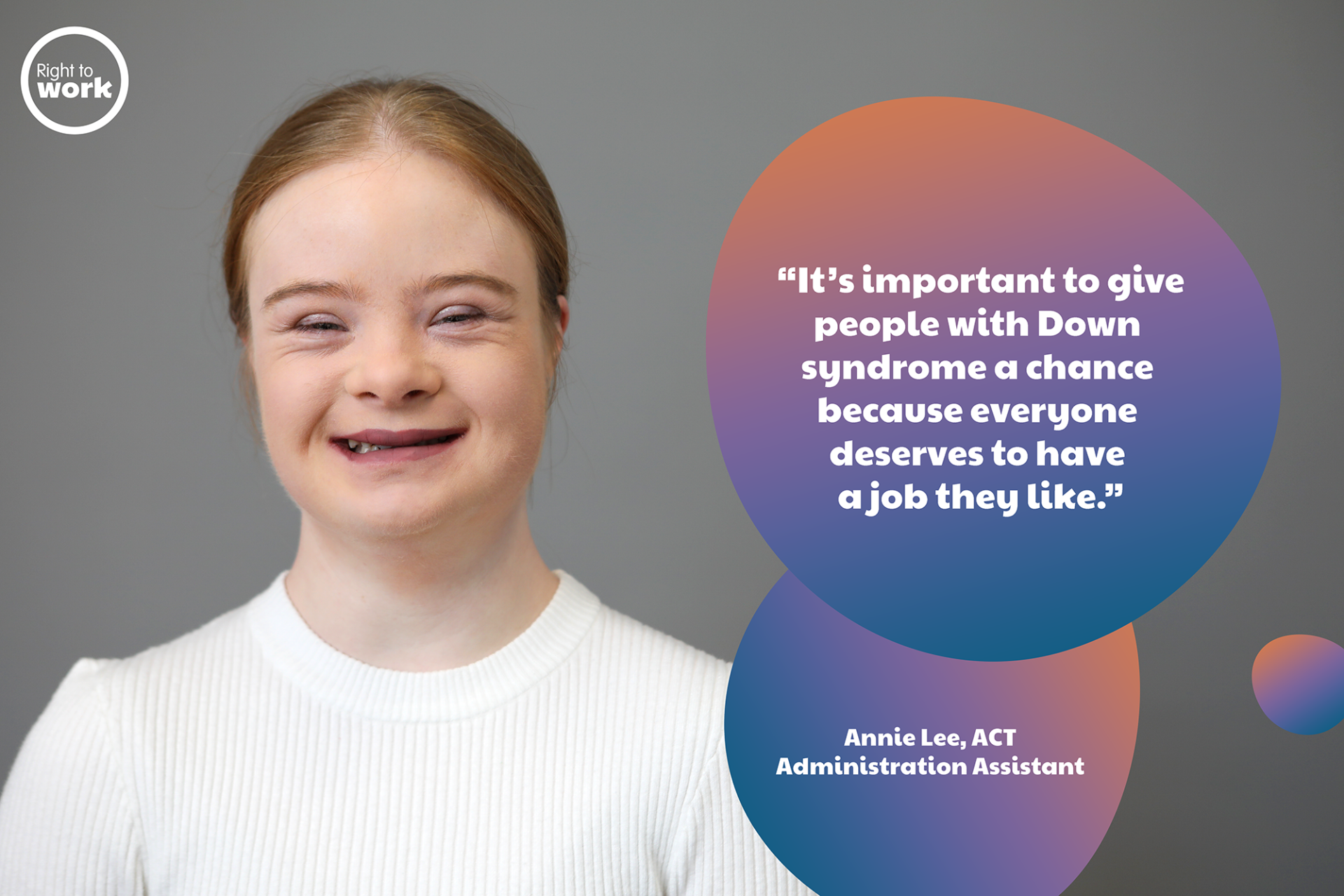 By Annie Lee, ACT
My name is Annie.
I work at an accounting firm as an admin assistant.
I love my job because I like meeting people and talking to my co-workers.
I am really great at opening mail and scanning.
It's important to give people with Down syndrome a chance because everyone deserves to have a job they like.
People with Down syndrome are great workers because we are great at getting along with people.
Having a job makes me feel happy and awesome.