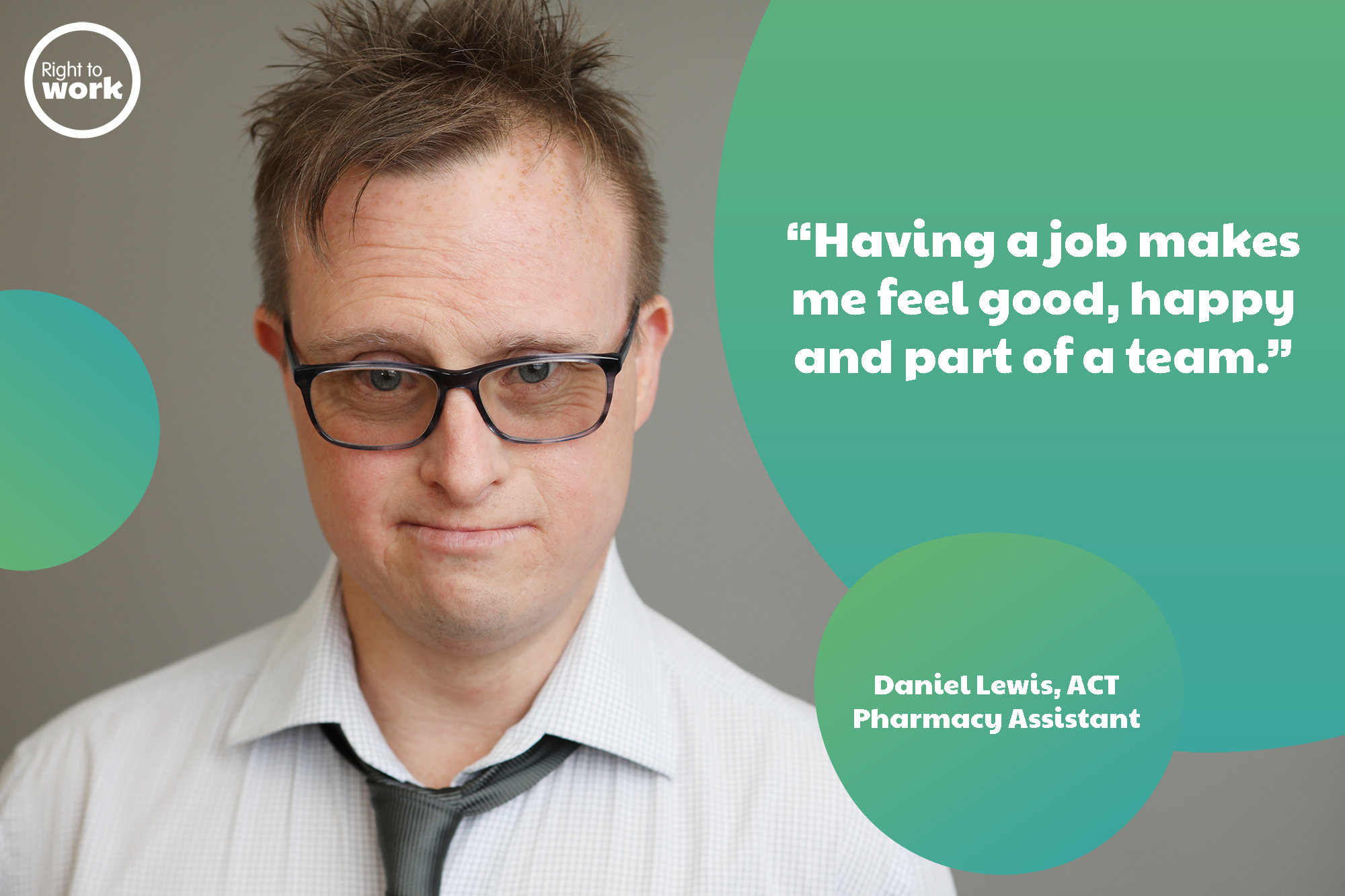 By Daniel Lewis, ACT
My name is Daniel Lewis.
I work at Coolamon Court Pharmacy as an assistant.
I love my job because I love helping. It gives me a sense of belonging and enjoyment.
I am really great at stacking the consis machine, which is where the medication goes.
It's important to give people with Down syndrome a chance because we are able to work. Also, we like to help.
People with Down syndrome are great workers because we love to work and want to be like everyone else.
Having a job makes me feel good, happy and part of a team.
Written with support.