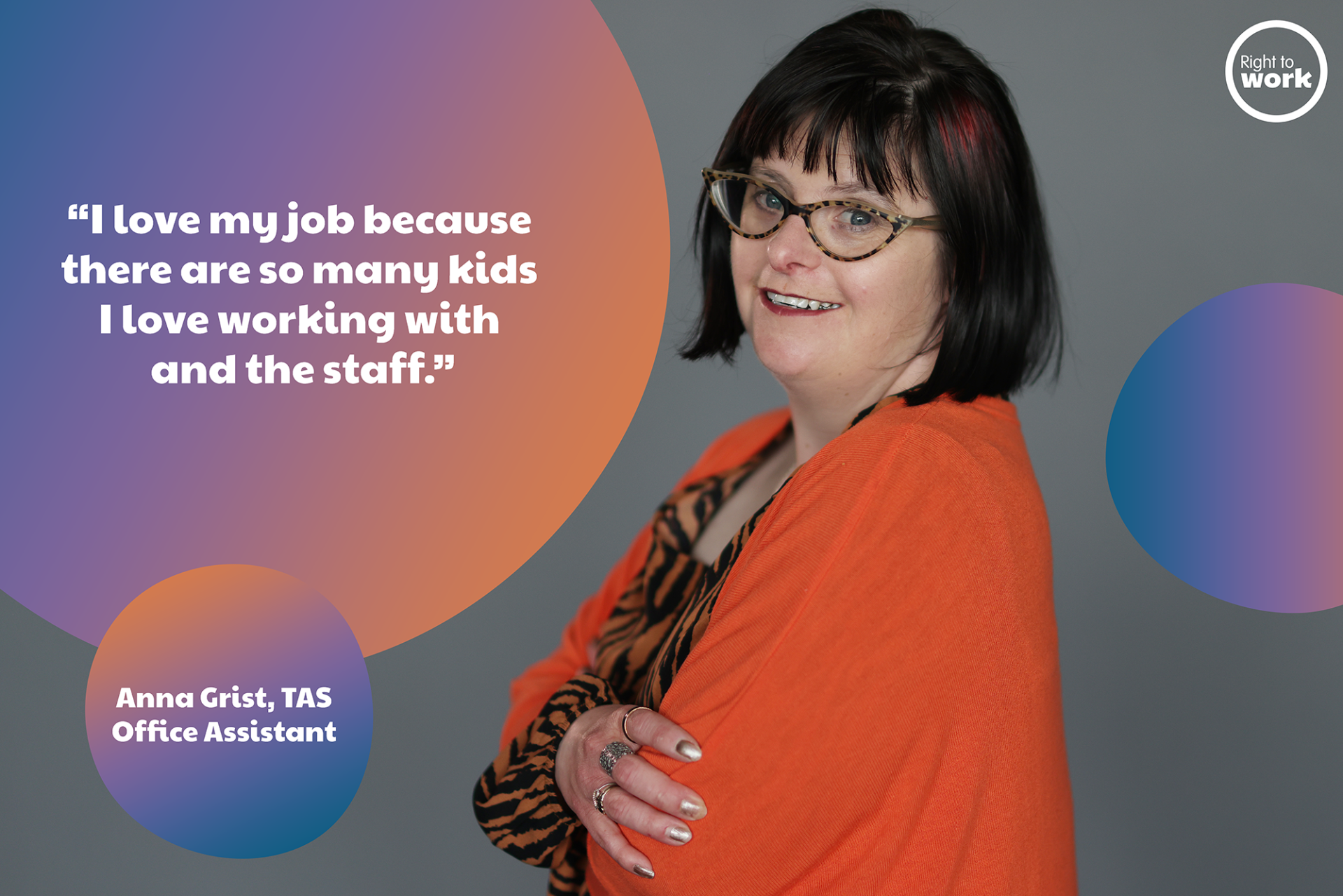 By Anna Grist, TAS
My name is Anna Victoria Grist.
I work for the education department in the office.
I love my job because there are so many kids I love working with and the staff.
People with Down syndrome deserve a big chance because we work hard.
Having a job makes me feel happy and confident.