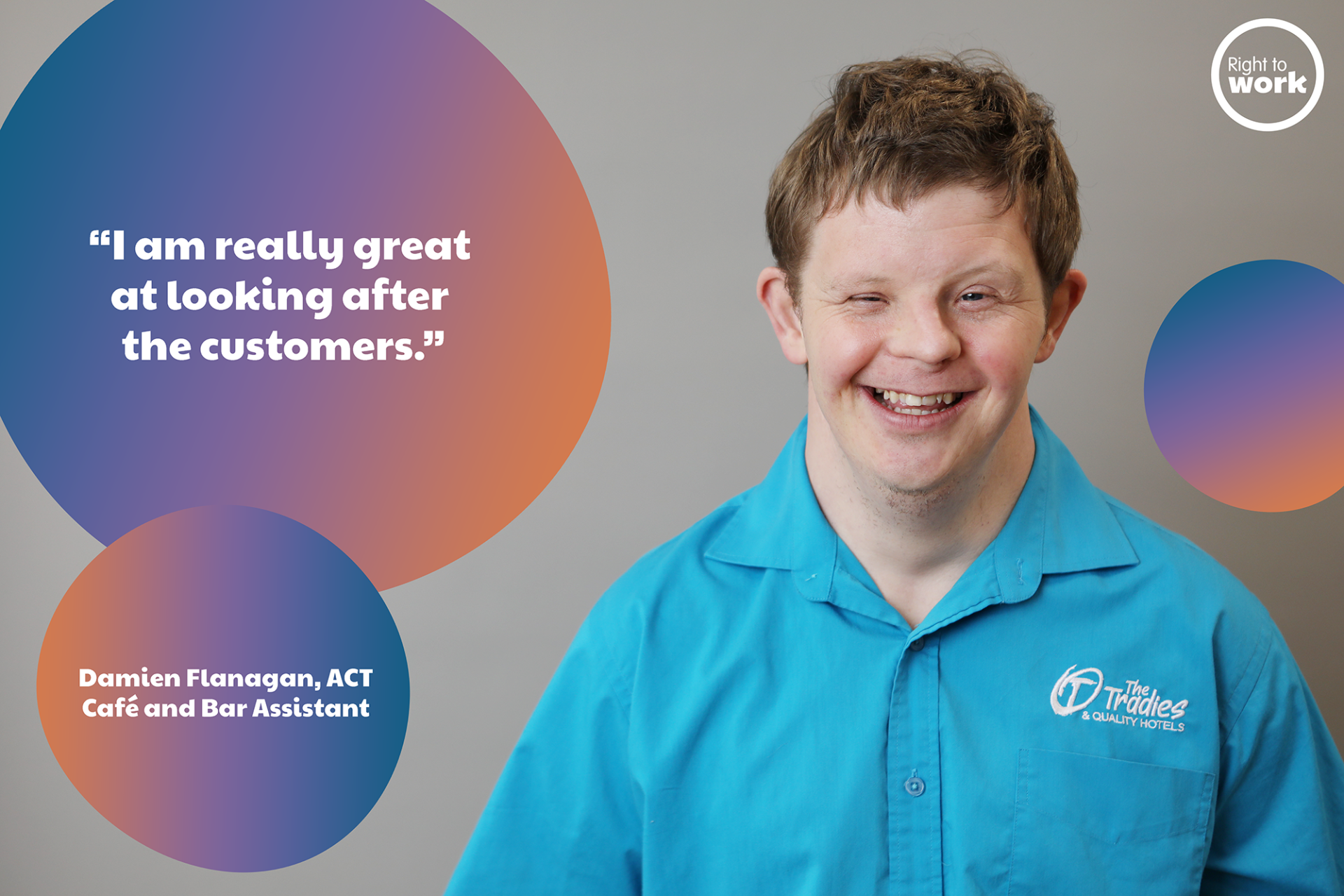 By Damien Flanagan, ACT
My name is Damien Flanagan.
I work at The Tradies in Dickson as a café and bar assistant.
I love my job because I am doing something useful.
I am really great at looking after the customers.
It's important to give people with Down syndrome a chance because they can feel useful in society.
People with Down syndrome are great workers because we are loyal, punctual, reliable and hard working.
Having a job makes me feel happy.