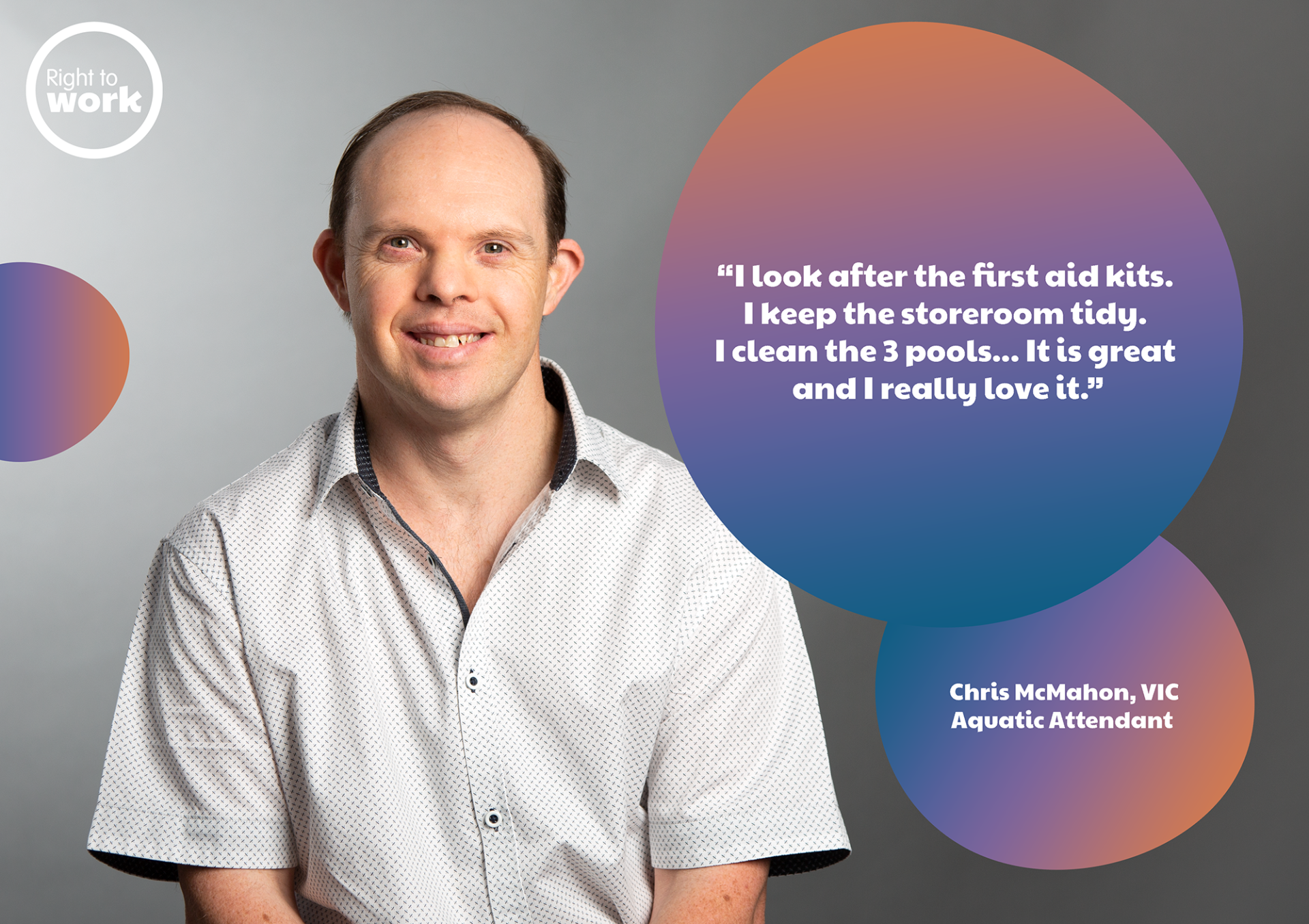 By Chris McMahon, VIC
Who are you and what is your job?
I am Chris McMahon and I am an aquatic attendant at the Eltham Leisure Centre.
How long have you been doing this for?
I started in November 2018.
What are some of the things you do in your job?
I look after the first aid kits. I keep the storeroom tidy. I clean the 3 pools. Wipe down tables and use the blower outside. Setting up swim lessons.
What is your favourite part of the job?
Cleaning the pools.
What is the hardest part of your job?
Blowing the leaves in the front entrance.
What's the best thing about having a job?
It is great and I really love it.
Why it is important for people with Down syndrome to have a job?
It makes me feel really important.
What makes a great boss?
Lisa Wilson is the best boss in the world. She really cares about me and listens to me.
What do you like about being part of a team?
It makes me feel amazing.
What new skills did you need to learn to do your job?
I had to do the first aid course.
What advice do you have for people with Down syndrome who want to get a job but don't know how?
They should go to an Employment Agency like CVGT.
What advice do you have for employers about hiring someone with Down syndrome?
They should take their time to explain things to us, because sometimes people talk too fast.
Why is it important to be included?
So I know what is happening.