The full article is available in the following formats
Click to download
This terrific article from Karen Gee and Genevieve Clay-Smith of Taste Creative explains how important it is to include the input of people with Down syndrome as their talents and skills make a meaningful contribution to the workplaces and projects they are involved in. Taste Creative has worked with Down Syndrome Australia on a number of creative projects and in this article show the contribution talented people like Nathan Gooley, Matt Hoori and Ruth Faragher make to the work of Down Syndrome Australia
'A culture of segregation and lack of opportunity means people with Down syndrome have generationally faced barriers to accessing basic human rights such as education, employment of choice, housing, social opportunities and more – often due to society's low expectations of people with disability in general.'
Bonus Content
INTERVIEW: MATT HOORI SPOKE ABOUT HIS DAY AT GOVERNMENT HOUSE BEING PRESENTED AS CO-WINNER OF THE WORLD DOWN SYNDROME CONGRESS BRISBANE 2022 LOGO DESIGN AWARD.
What did you enjoy most about your trip to Canberra?
The yummy food, Amanda and Jeanie's company, meeting new people, my photo taken with the Governor General. I got to meet many people and shake their hands, this was exciting.
How was your experience at Government house?
I did not feel nervous. Because I was an important person, it made me enjoy the company all around me. When I shook his hand, my heart was filled with pride and I was joyful. I also looked absolutely handsome all dressed up, and I was charming and smart. This is who I am, and I shared myself with others.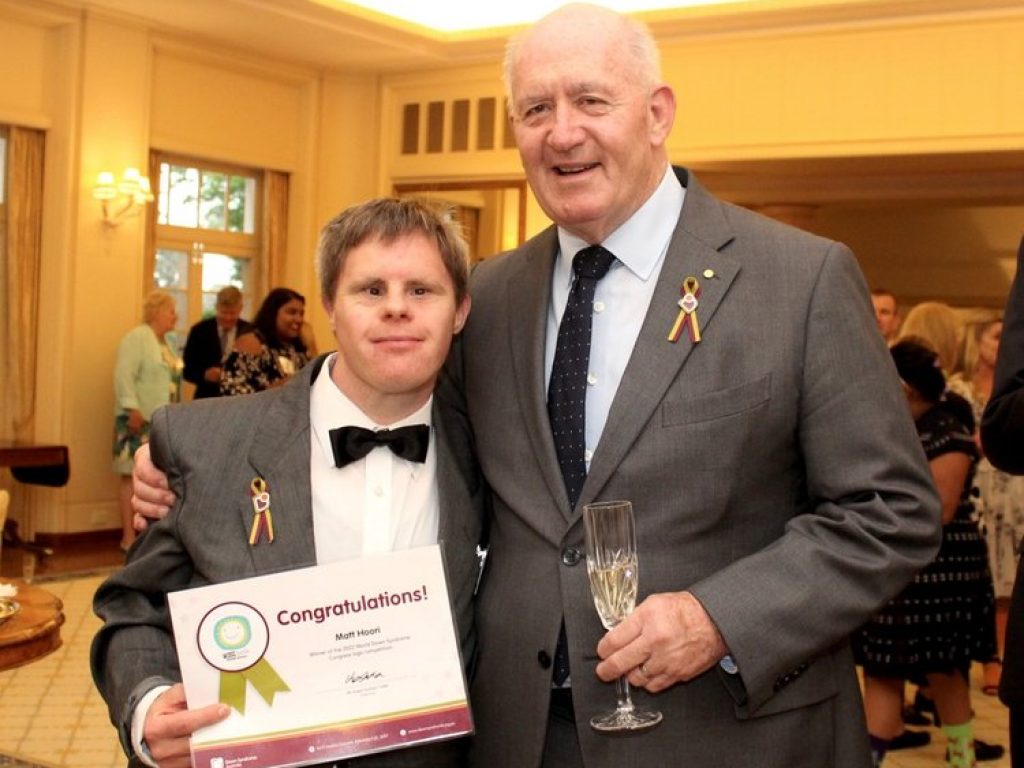 Why did you want to enter the LOGO competition?
My Artist teacher, Jeannie, asked me if I wanted to come up with a logo. I thought of the Sun and that makes me feel happy. The logo makes me feel warm inside and makes a better world that we may enjoy. The smile means that everyone is included and can be a part of the World Down syndrome Conference. The colour blue is the sky and the yellow is the sun, and this happens all over the world.
When you found out you had won, how did this make you feel?
I felt excitement and joy that I have the honour and achievement to be the World Down syndrome logo champion.
---
RUTH FARAGHER SHARES WITH US HER THOUGHTS ON WORKING IN CHILDCARE