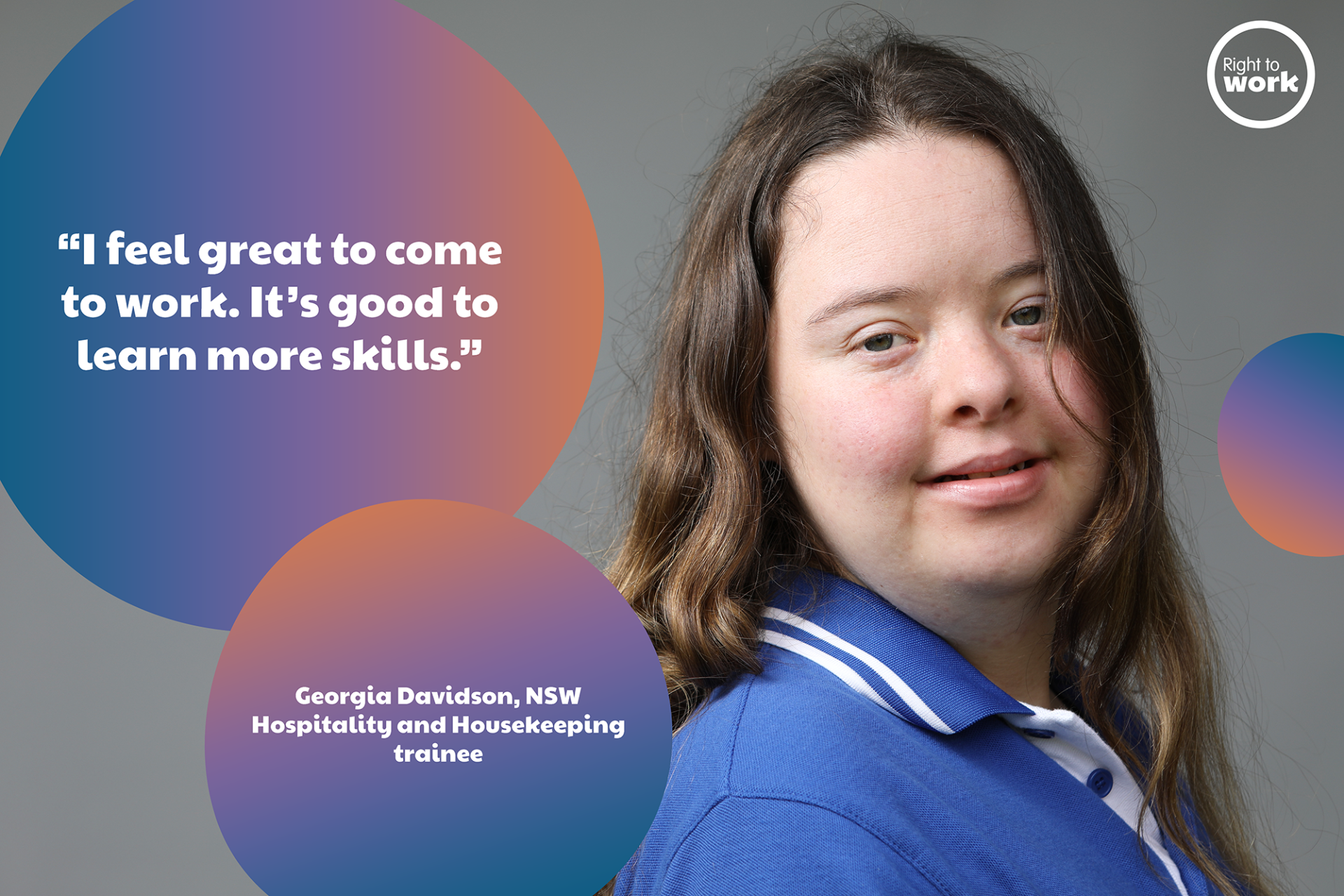 By Georgia Davidson, NSW
I am a trainee doing housekeeping and hospitality at Hotel Etico in the Blue Mountains.  
The first thing we learned when we started was to welcome everyone here. We also learned a lot from housekeeping, like to make hospital corners on beds.  
It's quite interesting!
It's also hard. It's really hard. Because when we first made it we didn't know how to make it.
But why not just give it a go? 
I feel great to come to work. It's good to learn more skills.
We also learn life skills like housework. It's fun to be away from parents and do what you do.
It's good to have a job because of the importance of getting money. If we do work more, we get more money. That's how it works.
If you want a job, then give it a go and just be out there and do what you have to do. People will be there to support you. It's a good idea to learn more skills.  
At work we love supporting each other and having a great time, and it feels so special that you have friends around you being supportive.