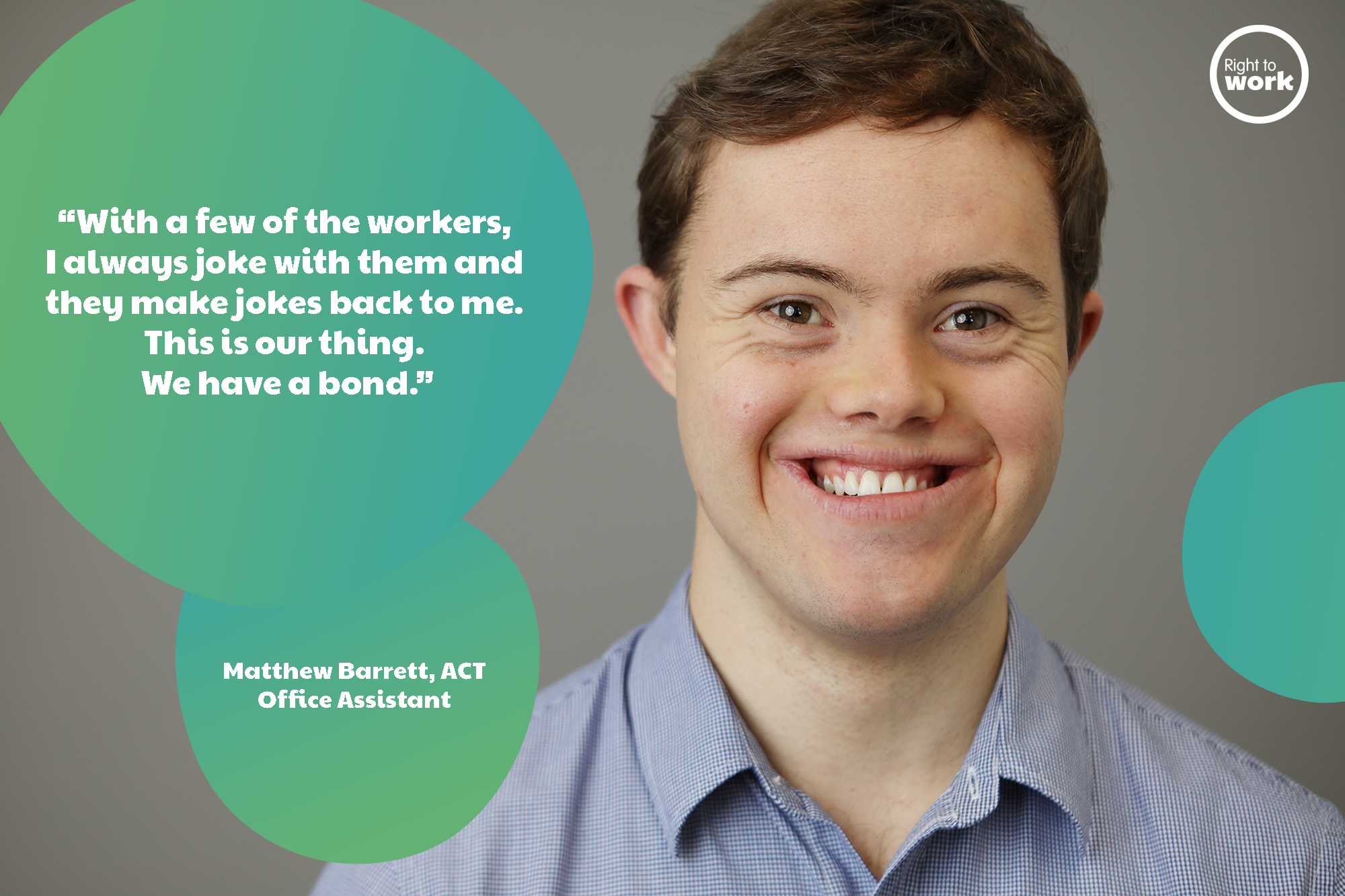 By Matthew Barrett, ACT
My name is Matthew Barrett and I have two jobs. One of my jobs is as an office assistant and my other job is as a mail assistant.
I love being part of a team.
I love working hard because I care about my jobs.
I go to work in the morning, and then I put my bag away, and I start my work.
At 10.30am I have my morning tea.
If parcels come in, I always write it in the book then look it up on the computer. I like when I have the mini cart and go to the different office buildings and give the mail to everyone.
I like unpacking the Woollies orders, restocking the kitchen and looking after the coffee machine.
I am really great at talking to people, following my schedule and being part of a team.
With a few of the workers, I always joke with them and they make jokes back to me. This is our thing. We have a bond.
The people are the best. Some of them are so funny.
I love to do my work.
I get money from my jobs and I always get paid.
If you go to work, you have to say 'Hi!' and tell everyone what your name is. You have to be nice to who you work for and you have to do the work you're asked to do.