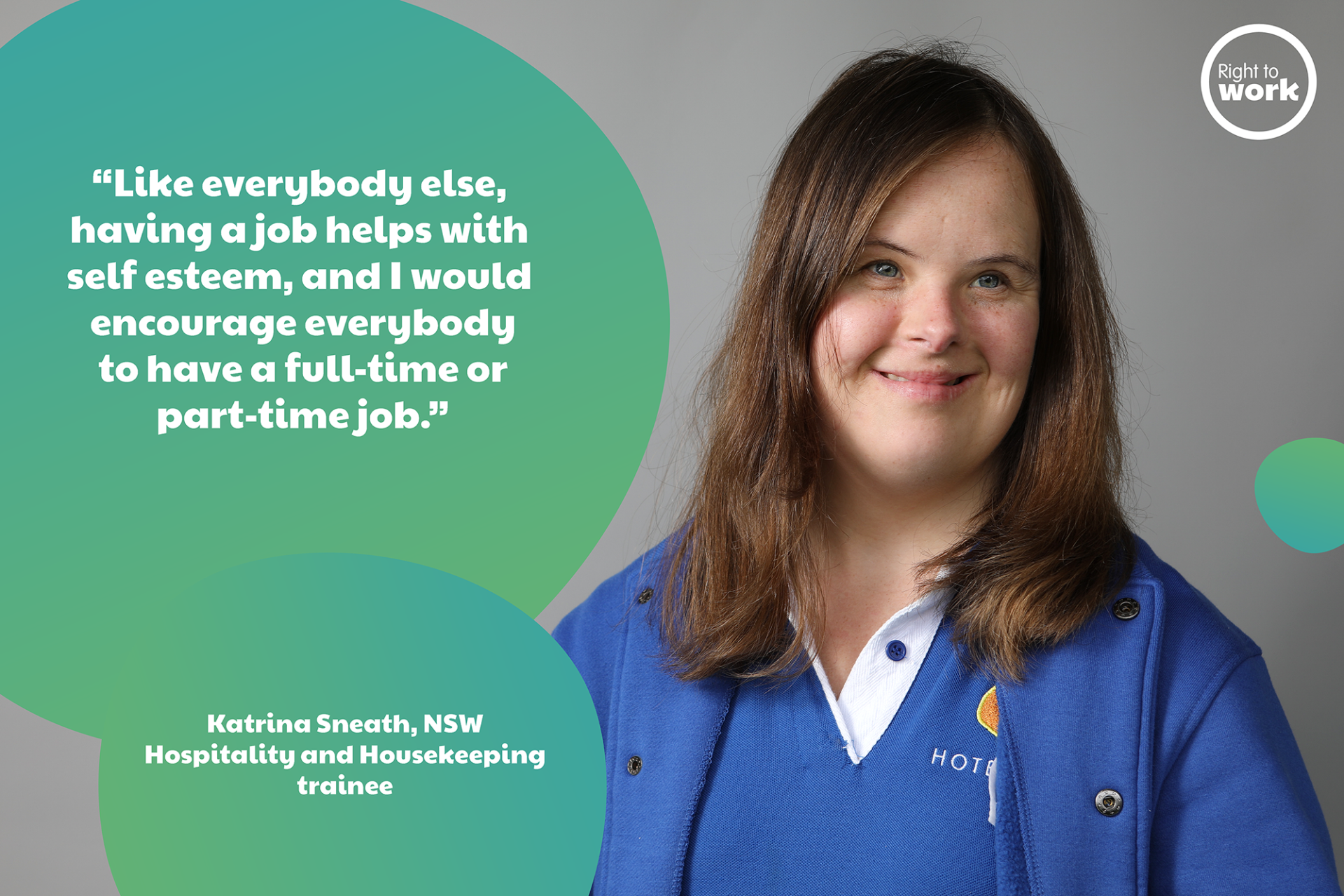 By Katrina Sneath, NSW
My name is Katrina, I am a trainee working towards hospitality and housekeeping.
I have been doing this for almost a year, but there has been a lot of interruption due to COVID-19.
We make beds, clean the rooms, clean the bathrooms, and make sure the rooms are clean and tidy before guests checking in. In hospitality we learn cooking skills and learn about restaurant skills to serve meals and interact with customers.
Hospitality is my favourite part of the job because I enjoy cooking and discovering new meals with lots of variety.
We all have ups and downs, and there are lots of challenges at Hotel Etico. Adapting to all the changes that Hotel Etico brings is hard, but I have learned to be flexible with new things and new experiences and ways of doing things.
It's a pleasure working with the fellow trainees and that makes it very special. We are like a family when we are here.
It's important to have a job because it brings out the best in people, so they can enjoy their work.
Like everybody else, having a job helps with self esteem, and I would encourage everyone to have a full-time or part-time job.
Having a job helps you to learn new skills and build up your confidence.
It is really good to gain new confidence and learn from the other staff. There are lots of things I have learned through Hotel Etico. We have had experience in reception, housekeeping, kitchen, waitressing in the restaurant. I have enjoyed all of it and still have lots to learn.
I think it's important to find a circle of support to help find the pathways. Talking to lots of different people about opportunities, and I would encourage them to have faith in themselves and never give up on who they are and never give up on their dreams.
It is important for everybody to have a sense of belonging and to be part of a team.
I think we all feel special and enjoy being part of a group where people accept you for who you are, instead of only seeing your disability.
It is not nice to 'dis' your disability. I feel great when people accept me for who I am.