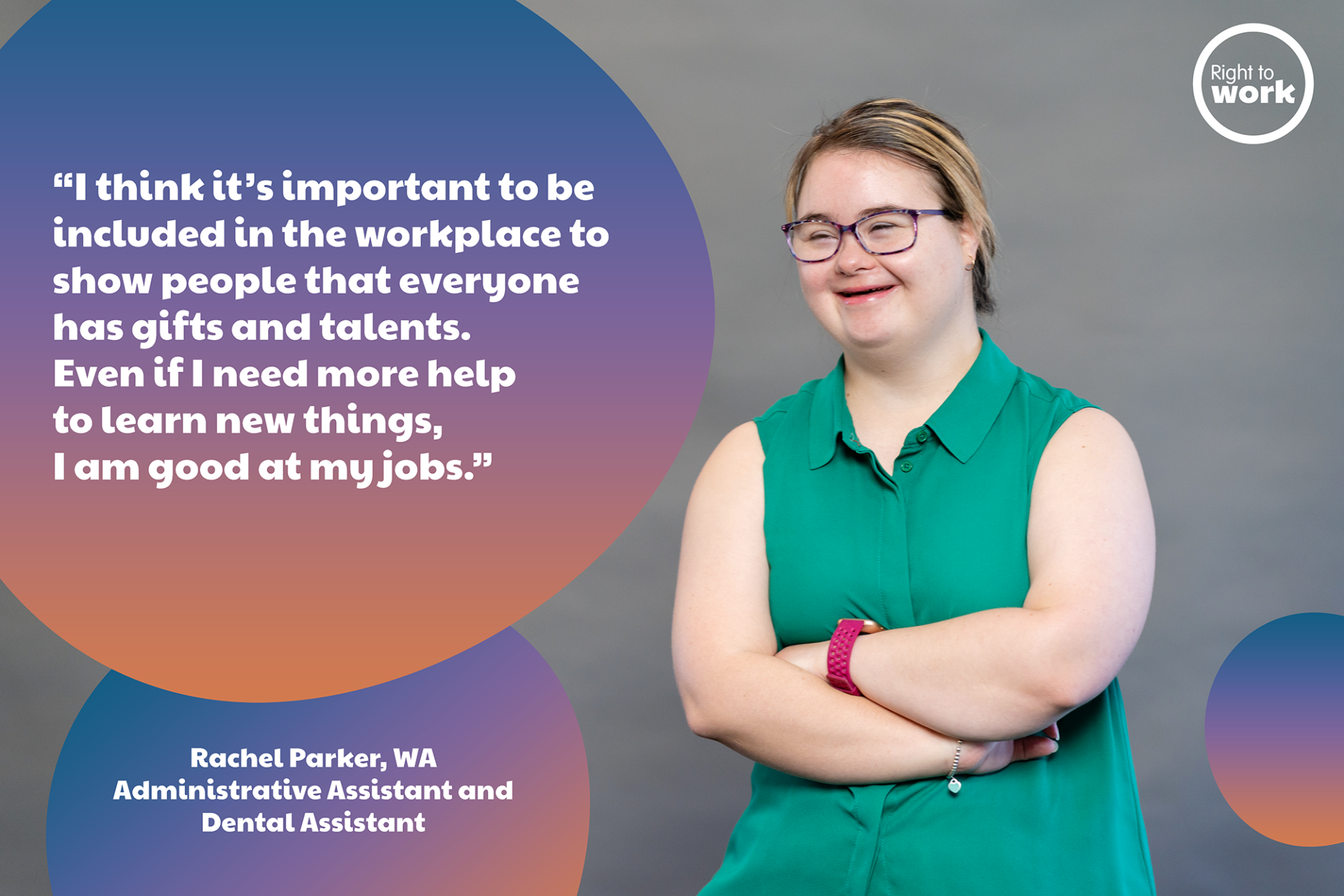 By Rachel Parker, WA
My name is Rachel and I have 2 paid jobs. 
I work in a school where I help in pre-primary. I also help in the office and the library. I love working here because I like the variety and everyone is very friendly. 
Some of my jobs are putting together children's work, laminating and tidying up. In the library I help prepare take home reading books. In the office I like using the shredder and tidying up the pigeon holes and lost property box.
I work 2 days a week at a dental clinic and I love it there because it's very busy and I have lots to do. 
I'm very organised and like things to be neat and the people I work with really appreciate this and tell me I'm great at my job.
I prepare the bib trays for all the dentists and hygienists, and put together the hygiene packs that are given to the patients. I also do some computer work and I have a mentor to help me learn new skills.
I think it's important to be included in the workplace to show people that everyone has gifts and talents. Even if I need more help to learn new things, I am good at my jobs.
I did a lot of work experience at many different places before getting paid work. It was a good way to meet new people, try new things and find out what I like doing and what I am good at. It was hard to want a job and not be given a chance to be paid but I kept trying and now I have 2 jobs where I earn an award wage.