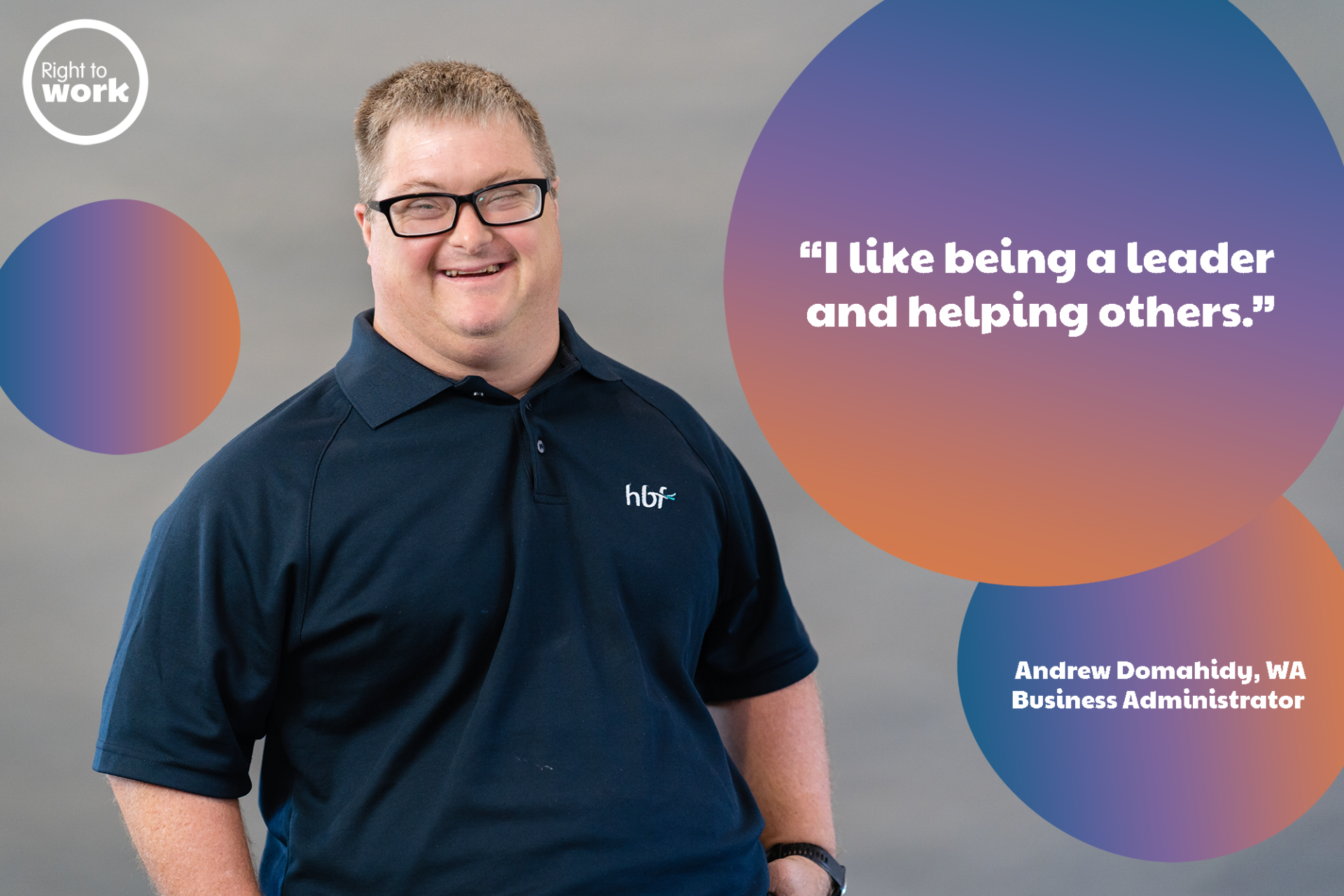 By Andrew Domahidy, WA
My name is Andrew Domahidy.
I work as a business administrator at HBF.
I have been there for 3 years; this is my 4th year.
I do mail, concierge, welcoming HBF members and entering their ID, reception, answering the phone, giving people temporary passes and assist to check the security of the building.
I love my job because I have made a lot of friends. My favourite part of the job is buying coffee for the team, helping with meetings and setting up meeting rooms.
The hardest part of the job is the gas checks and reading the meters. Also being reminded to do things in front of people.
I am really great at welcoming HBF members and working with technology.
People with Down syndrome have many skills that haven't been noticed. We can earn money, contribute and become more confident.
I like being a leader and helping others.