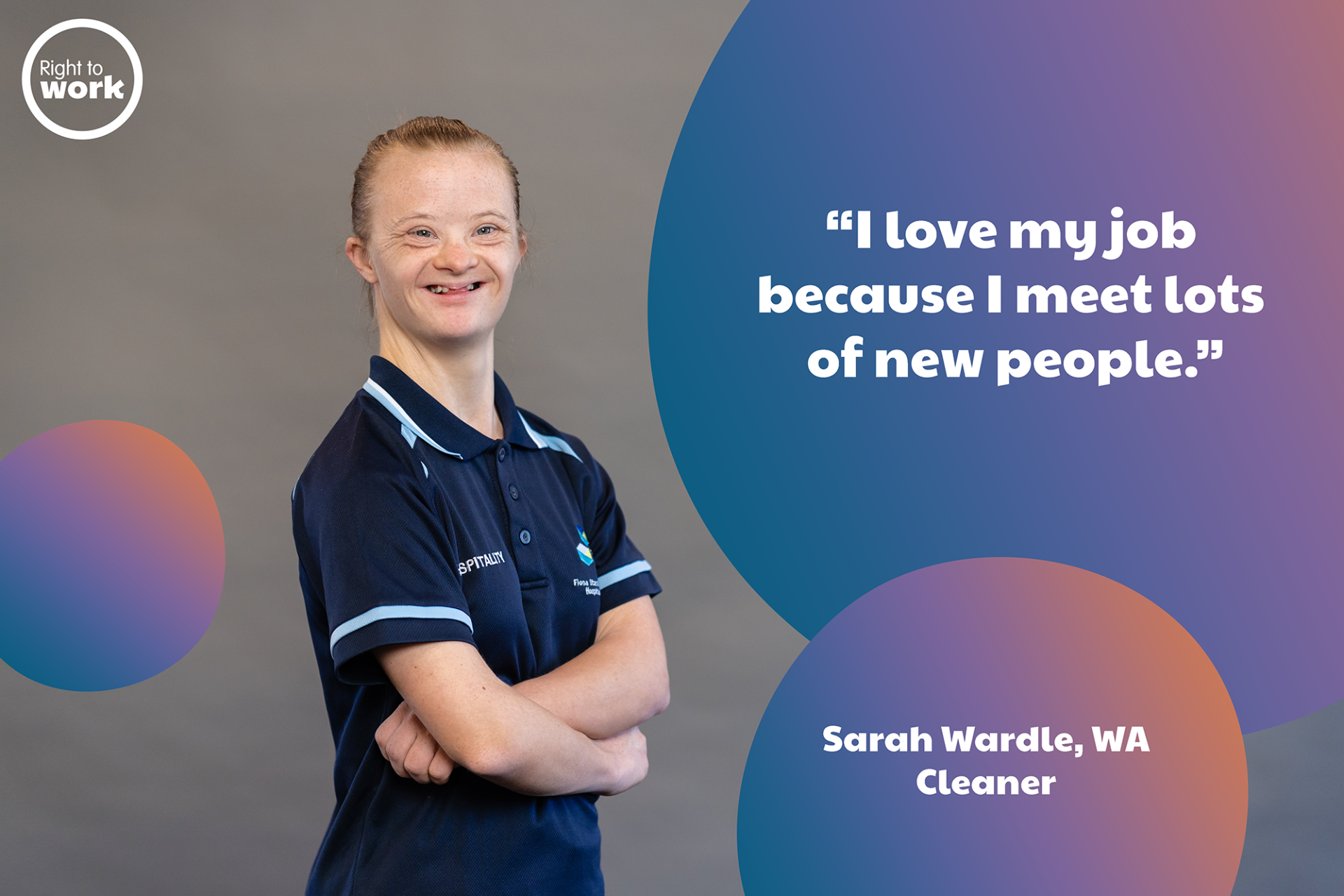 By Sarah Wardle, WA
My name is Sarah Wardle.
I work as a cleaner at F.S.H. I have been working at F.S.H. for 7.5 years.
I love my job because I meet lots of new people.
I am really good at keeping the main corridor clean.
I clean the seats and the benches in the main corridor and I give people directions to places in the hospital.
My support worker showed me what and how to clean.
People with Down syndrome should try to get a job doing something they like doing and get a support worker to help them.
It's important to be included to prove to people that we can work as well as other people.