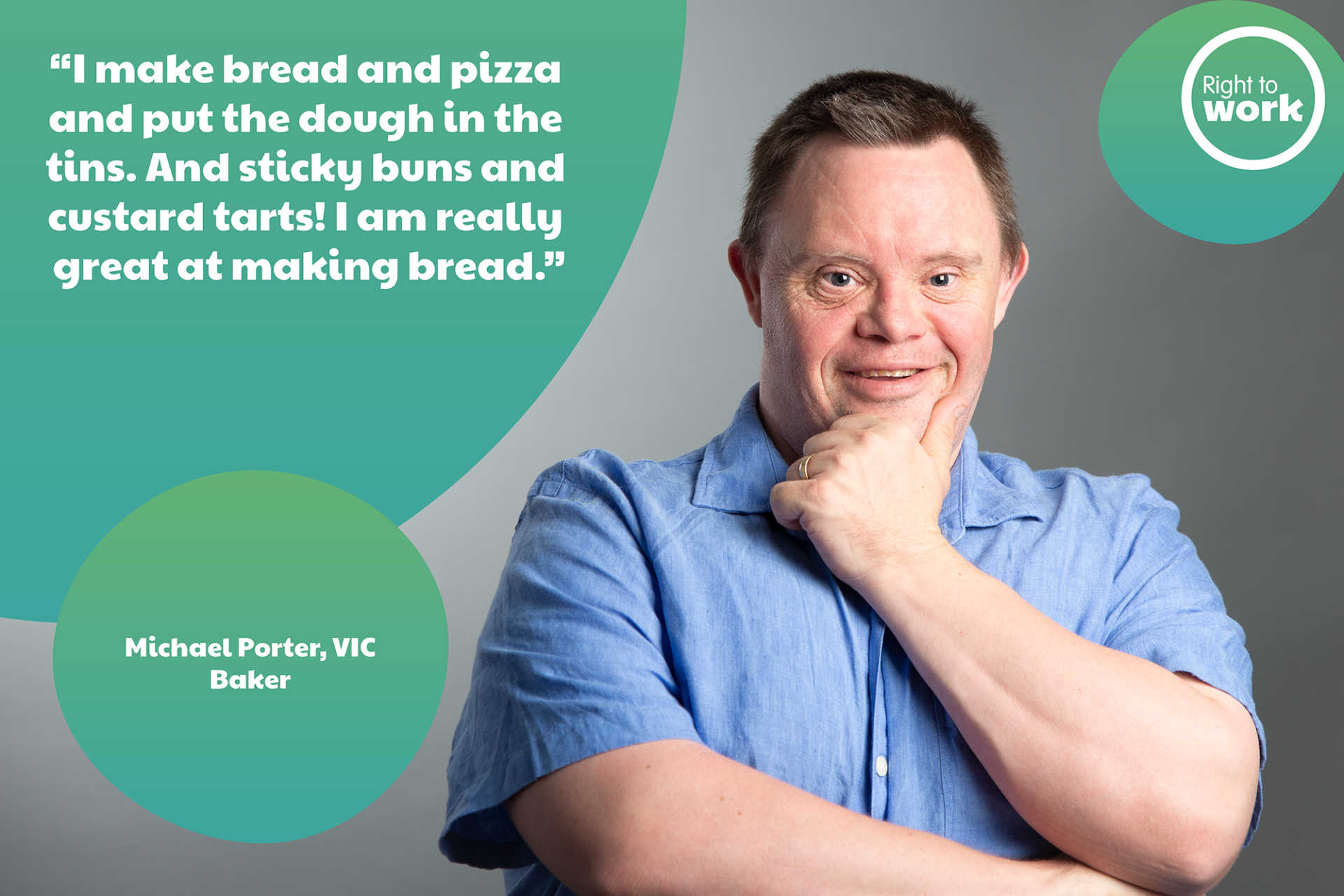 By Michael Porter, VIC
Who are you and what is your job?
I'm Mike and I work at Bread Street as a baker.

How long have you been doing this for?
12 years.
What are some of the things you do in your job?
I make bread and pizza and put the dough in the tins. And sticky buns and custard tarts! I am really great at making bread.
What is the hardest part of your job?
People ask me to do things and there are some things I can't do because of my bad hip.
What's the best thing about having a job?
Earning money.
Why it is important for people with Down syndrome to have a job?
To be able to reach your dreams.
What makes a great boss?
Nice people who you can be friends with.
What do you like about being part of a team?
Feeling included.
What new skills did you need to learn to do your job?
First I started just putting things away. Then I learnt to make dough.
What advice do you have for people with Down syndrome who want to get a job but don't know how?
Think about it, and what it will feel like.
What advice do you have for employers about hiring someone with Down syndrome?
Don't tease them.
Why is it important to be included?
To feel like you're helping.
How does it make you feel?
A lot better. Very important.