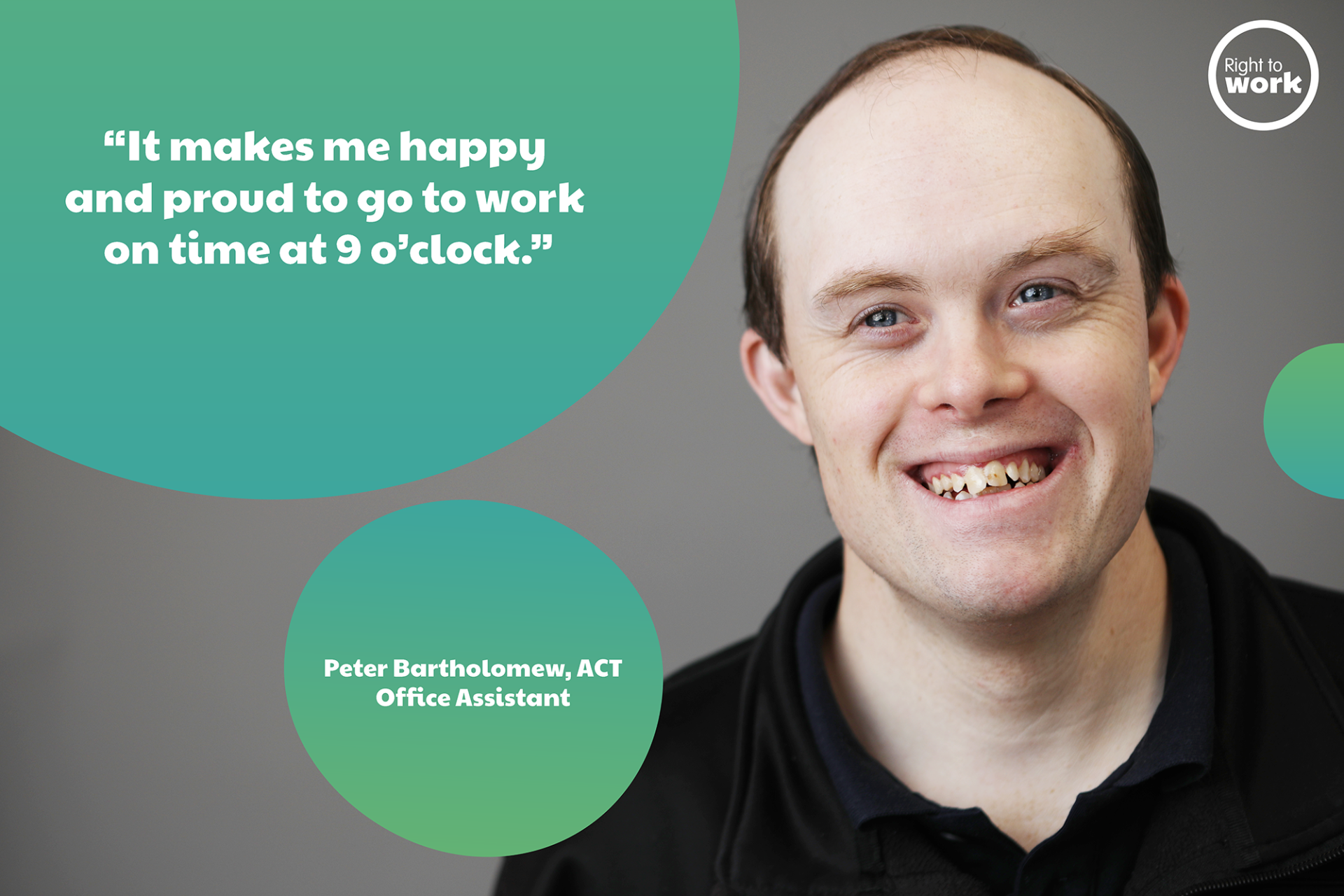 By Peter Bartholomew, ACT
My name is Peter Bartholomew and I've worked at Ginninderry The Link for 4 years and I am an office assistant.
I love everyone at Ginninderry The Link, including my two bosses.
I check the dishwasher and photocopying, and I do some filing for my big boss.
Sometimes I have lunch with my big boss at work!
And I like doing photocopies, scanning and checking the post boxes.
I like working because I need a job.
I started working at Ginninderry The Link after I used to work for the ACT Down Syndrome Association for 6 years. When the Ginninderry The Link rang my mum, I got a promotion to work there.
I catch the bus because it is the only transport at Ginninderry because it is a very long way to Tuggeranong.
It makes me happy and proud to go to work on time at 9 o'clock.