The full article is available in the following formats
Click to download
New national website
Ask About Down Syndrome app
The April issue of Voice coincides with the launch of two major projects for Down Syndrome Australia:
The new national website which brings the seperate state and territory organisations' websites together into a single information portal.
The Ask About Down Syndrome app which provides a mobile platform for the Community Inclusion Toolkit resources as well as a place for stories and information directly from people with Down syndrome.
In these two articles, Zoe Du Cann and Kylie Preston both take you through the features of the website and the app.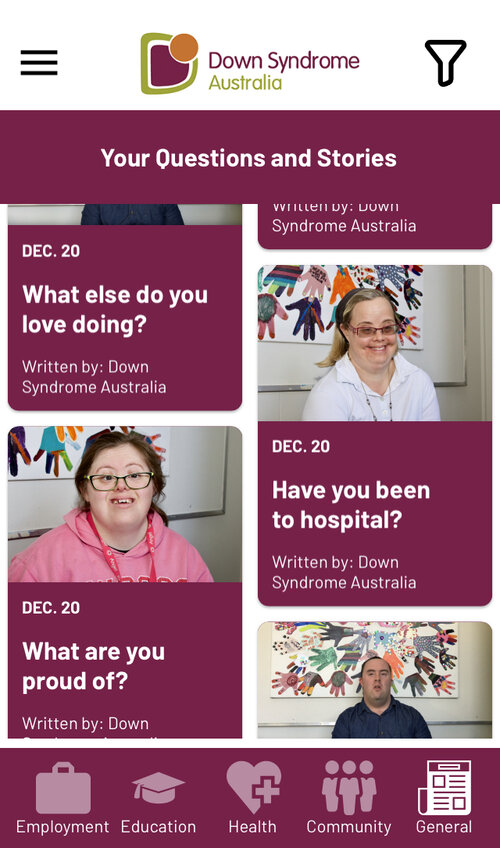 The app is full of people with Down syndrome talking about what is important to them and why on a range of topics including employment, housing, health and community activites.
Watch a sample of questions and answers available in the app here: