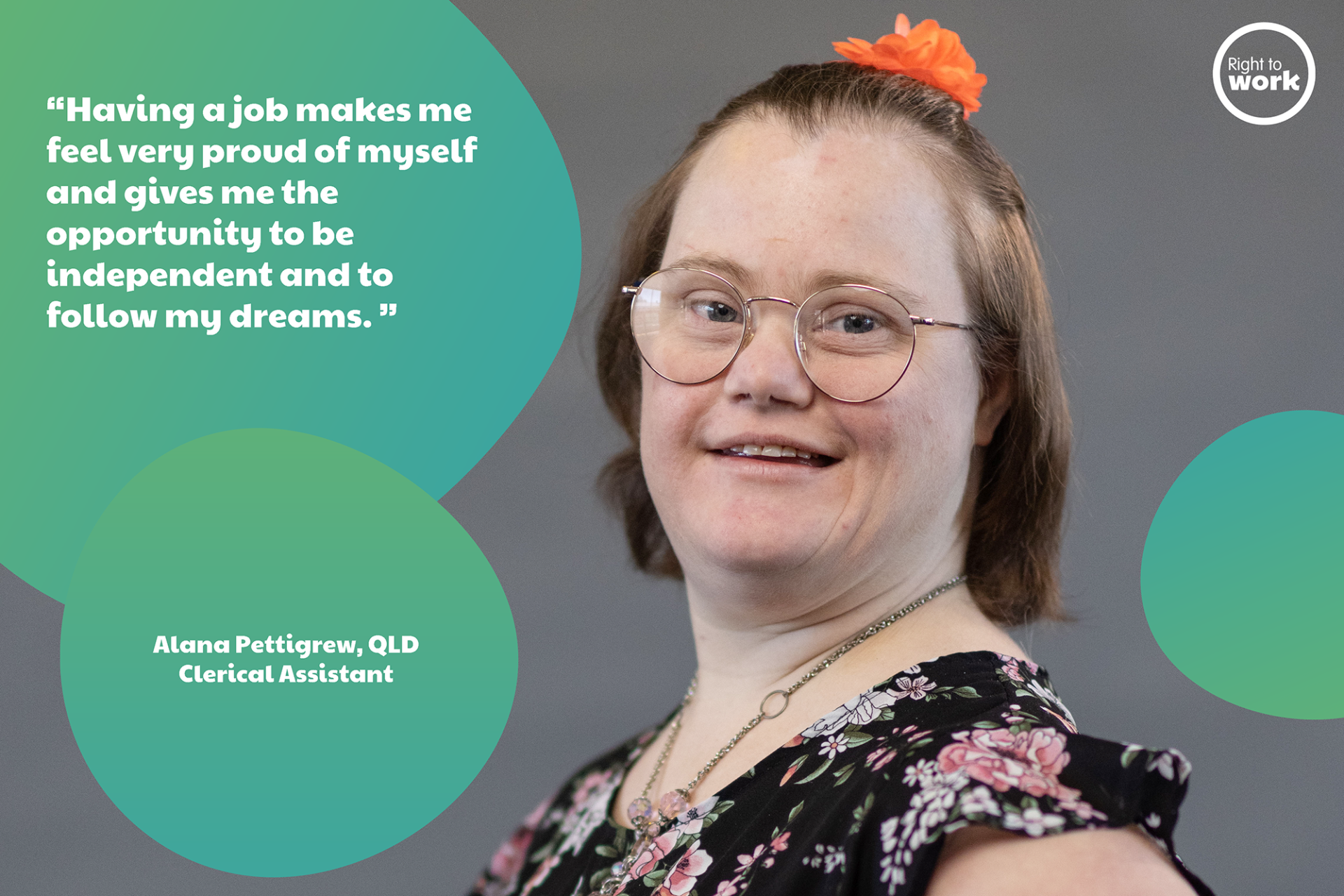 By Alana Pettigrew, QLD
My name is Alana Pettigrew.
I work at Down Syndrome Queensland as an advocate for people with Down syndrome.  
I love my job because I care greatly about people with disability.
It is important to give people with Down syndrome a chance because we have a lot to offer to the world and can bring so much joy to those around us.
People with Down syndrome are great workers because we are passionate about helping people and enjoy being of service.
Having a job makes me feel very proud of myself and gives me the opportunity to be independent and to follow my dreams.