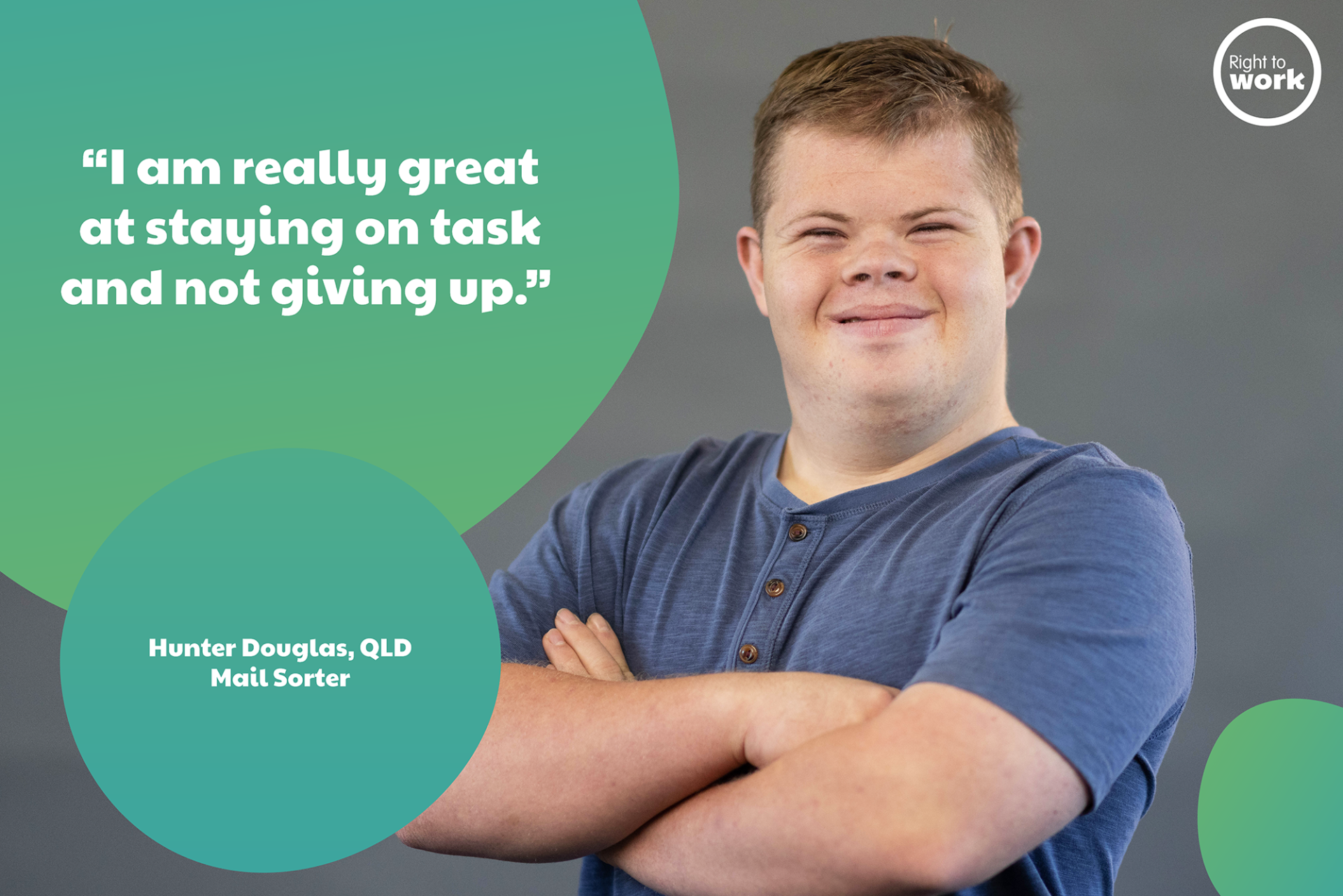 By Hunter Douglas, QLD
My name is Hunter Douglas.
I work at Australian Owner Manager as a mail sorting person.   
I love my job because I get to sort and organise mail while listening to music.
I am really great at staying on task and not giving up.
It's important to give people with Down syndrome a chance because we want to achieve our goals and be important team members.
People with Down syndrome are great workers because we are focused on doing our best.
Having a job makes me feel happy and confident.