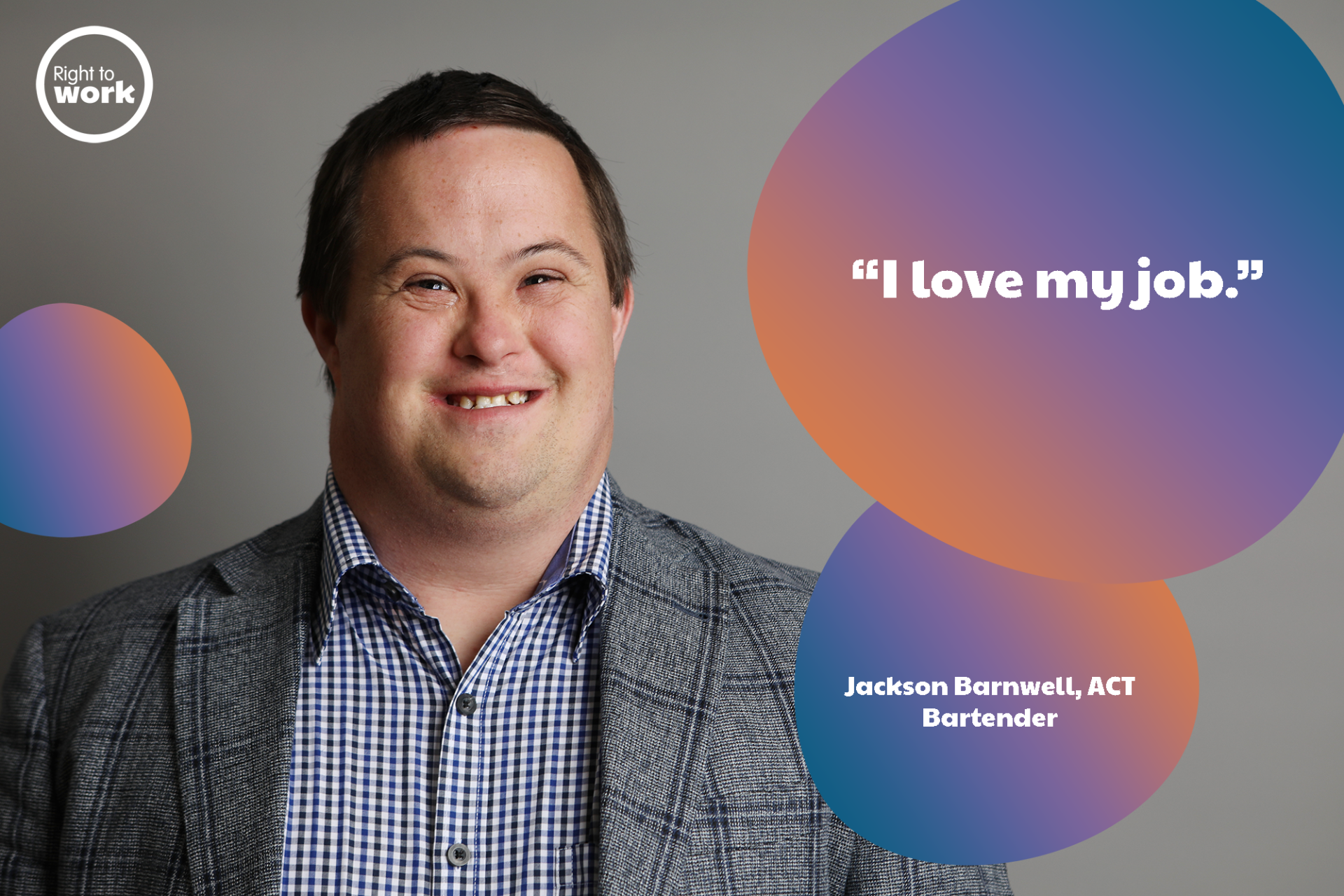 By Jackson Barnwell, ACT
I am Jackson and I work at Gungahlin Lakes Club.
I've worked there 10 years.
I've been with my manager and my boss, and other friends I work with.
The things I do at my job, I do the glasses and plates and the cutlery. I pour drinks, like alcohol. And I make coffees. And I work at the main bar and the pizza bar as well.
For the pizza I make BBQ chicken!
My favourite thing to do is the cutlery and do the glasses.
It's not hard – it's easy!
My boss, I love them. I like my job.
I love my job.