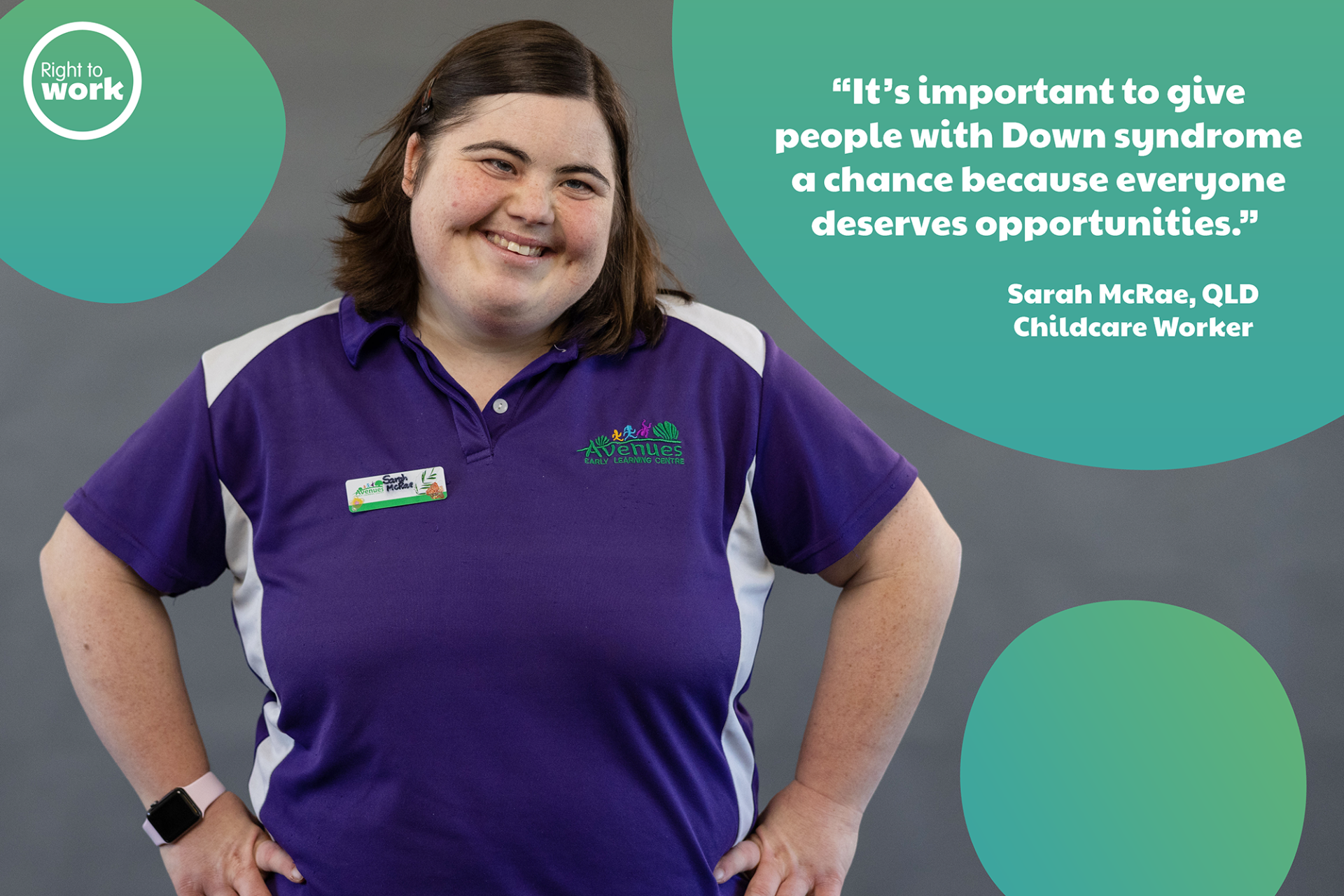 By Sarah McRae, QLD
My name is Sarah McRae.
I work at a childcare centre as a childcare assistant.
I love my job because I like working with children.
I am really great at giving cuddles and singing with the children.
It's important to give people with Down syndrome a chance because everyone deserves opportunities.
People with Down syndrome are great workers because we love our jobs and [are] passionate.
Having a job makes me feel happy and proud.