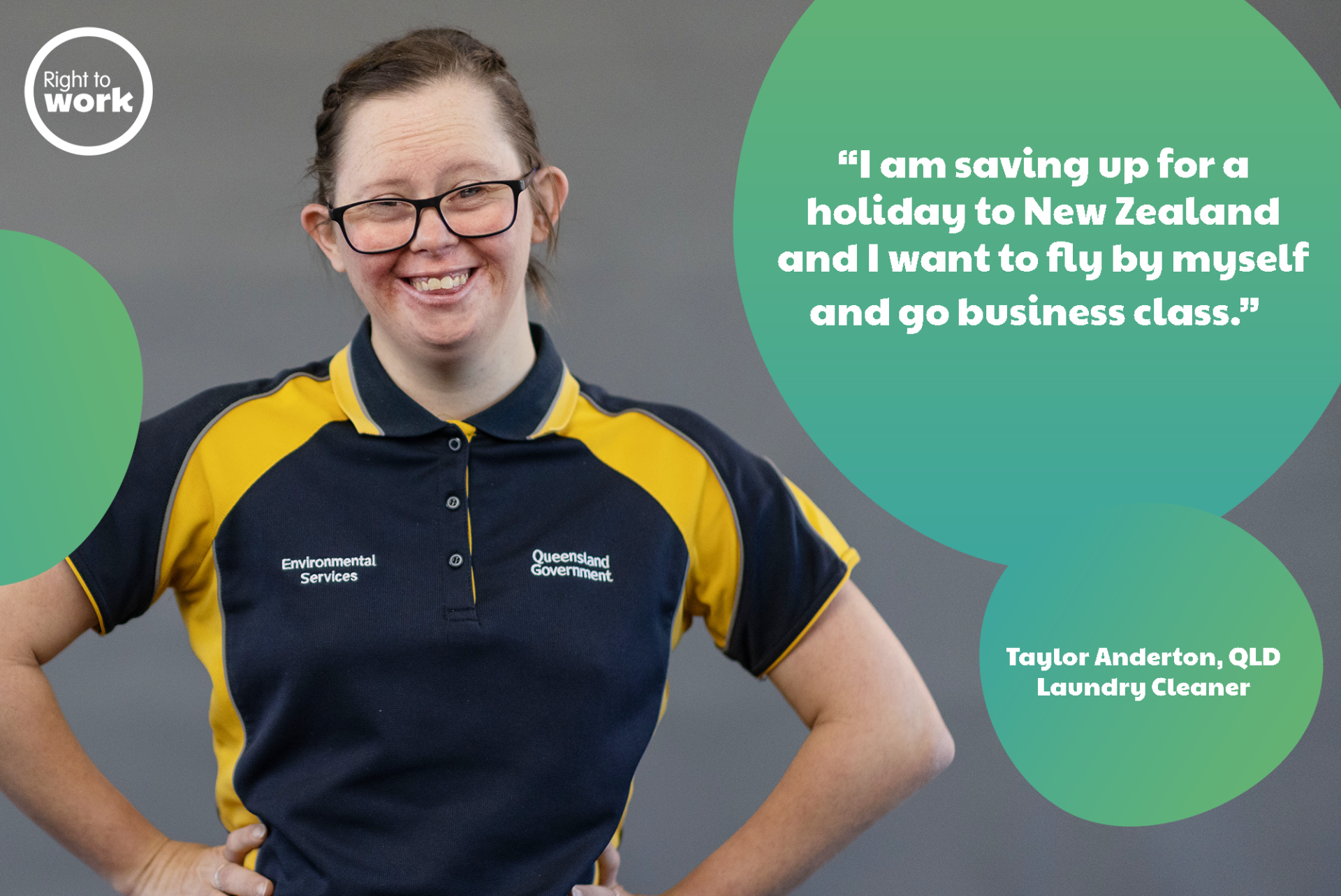 By Taylor Anderton, QLD
My name is Taylor Anderton.
I work at the Gold Coast Hospital as a laundry cleaner and my job is really important.
I have to collect the used mops and take them to the washroom and put them in the washing machine. When they are clean they go in a dryer.
I love my job because I make new friends and I'm busy all the time. I am saving up for a holiday to New Zealand and I want to fly by myself and go business class.
I am really great at counting, listening and being on time.
It's important to give people with Down syndrome a chance because we can do anything if you give us a chance. It might take more time to learn a job but we can do it!
People with Down syndrome are great workers because having a job is really important to me. So I'm going to try my best all the time.
Having a job makes me feel proud, important and really happy!