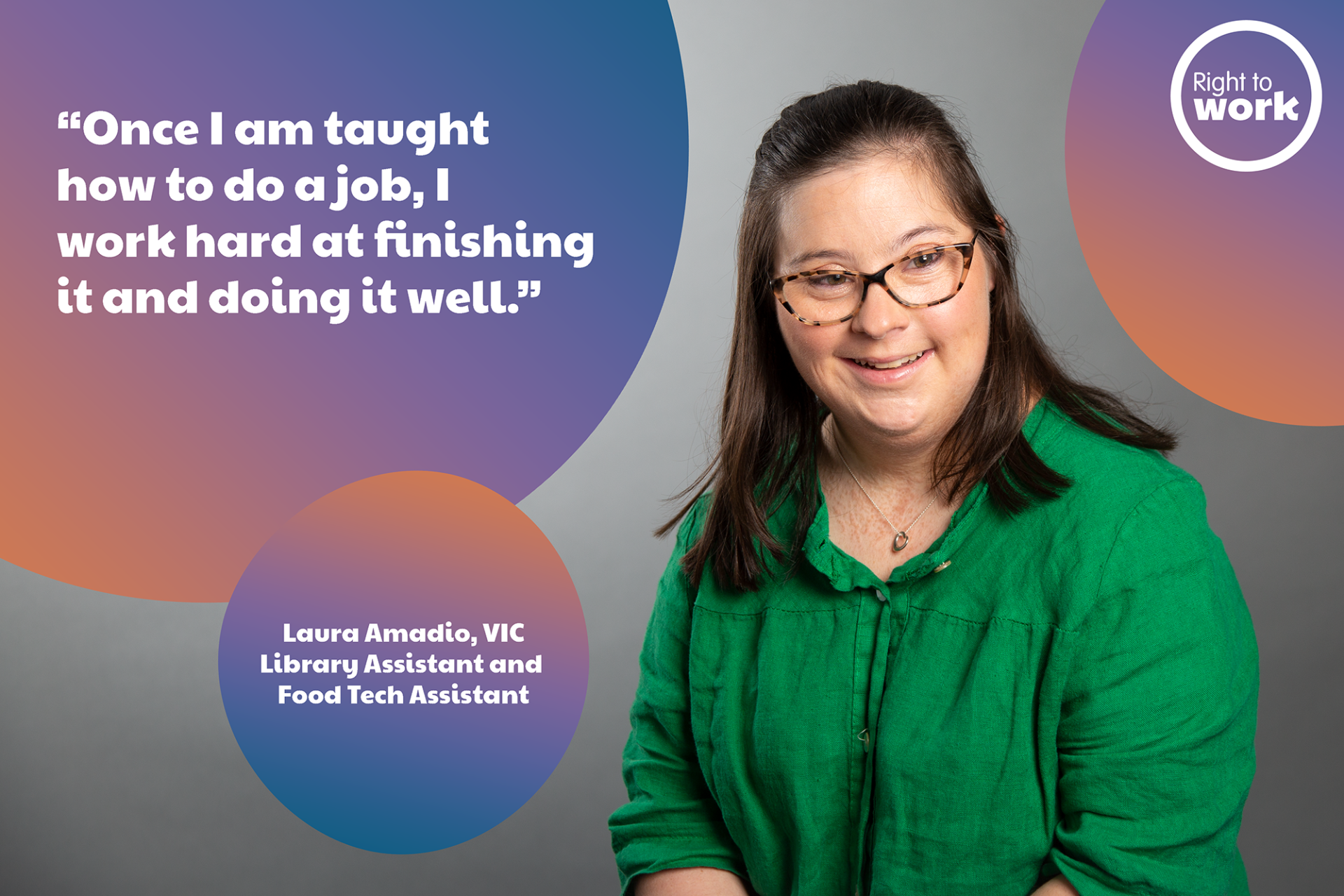 By Laura Amadio, VIC
My name is Laura Amadio.
I work at Our Lady of Sion College as a Library Assistant and a Food Tech Assistant. I am a past student of the College. I have just celebrated ten years service and I now have long service leave!
I love my job because I can go to work two days during the week and be with my work friends and talk about lots of different things. I love welcoming the students in the library. I really like meeting new students when the new year starts.
I am really great at keeping the library space clean for the students. I dust the shelves, clean the tables, sanitise books and keep the fiction books and picture books in order. In the food tech room, I make sure all the tea towels are ready for classes, clean the cupboards and make sure all equipment is in the cupboards. I sometimes help get the food ready for the cooking class.
People with Down syndrome are great workers because we are reliable and once we learn how to do a job we do it very well. I love to socialise with my work friends and that makes me happy and when I am happy I work very well. Once I am taught how to do a job, I work hard at finishing it and doing it well.
Having a job makes me feel so happy. I want to one day live independently and earning my own money makes me feel that I will be able to do this and feel proud about what I can achieve. I love my workplace and feel very accepted by others.