Up Up & Away
Up Up & Away is a program for children with Down syndrome who are aged between 4 and 17 and their siblings. This program allows for not only the child with Down syndrome, but their brothers and sisters and family to interact and build connections and support.
We have two sessions of the project, one for kids 4 -11 and one for those 12-17 and we also run joint events.

Up Up & Away events are held in various locations around Sydney and regional areas. We are looking to expand the program to regional areas, so please contact us if you would like to assist in setting up a program in your area.
Up Up & Away Monthly Dance Parties and Parent Connections
Join us for our FREE monthly dance parties and a chance to connect withother families. We will bring along information, fact sheets and other resources as they are available each month. Siblings, grandparents, carers all welcome!
Our next Dance Party will be held on November 19th at Lifegate Prestons.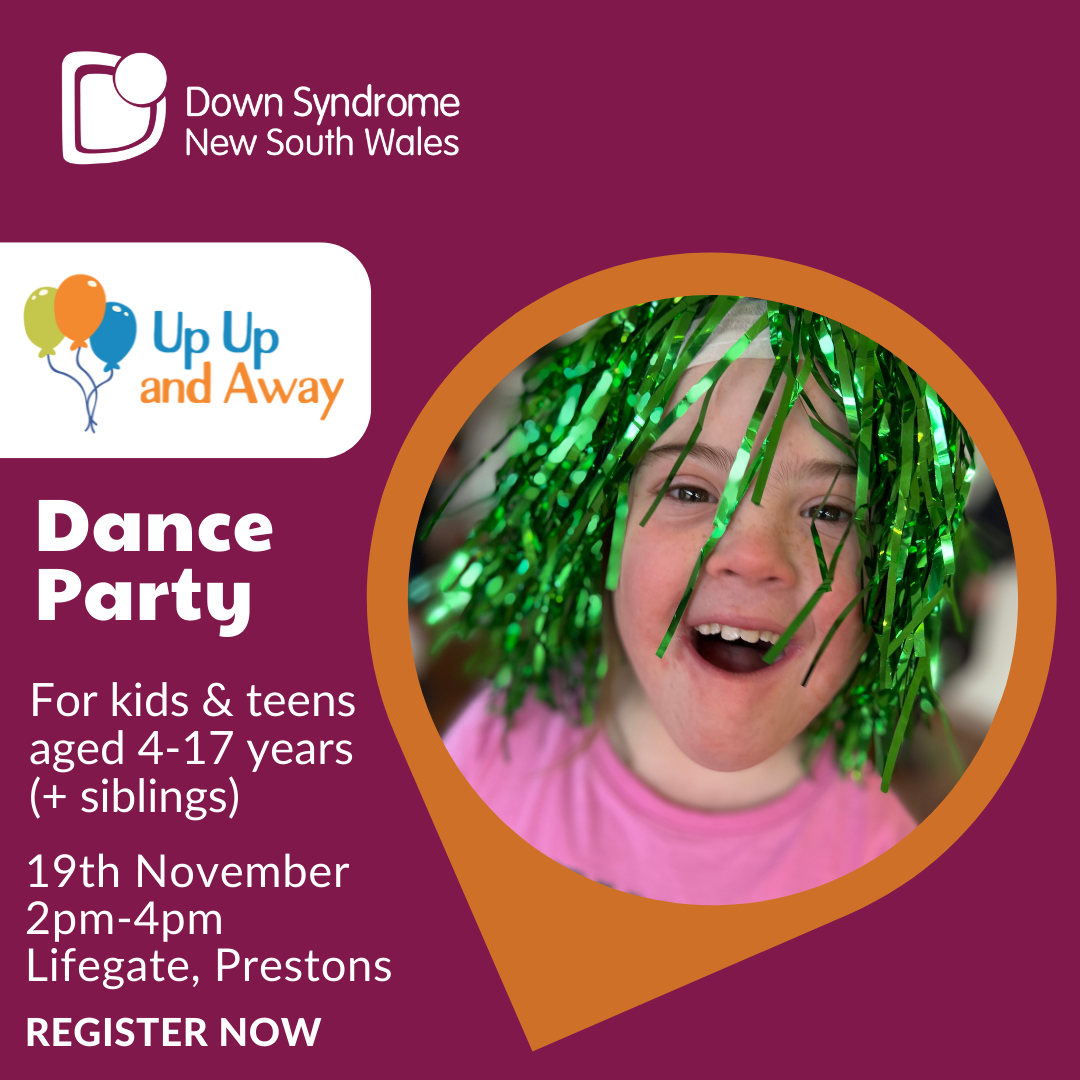 To join our mailing list for upcoming activities or to make enquiries:
Melissa Cotterill Up, Up and Away Coordinator 02 9841 4444 or email upupandaway@dsansw.org.au