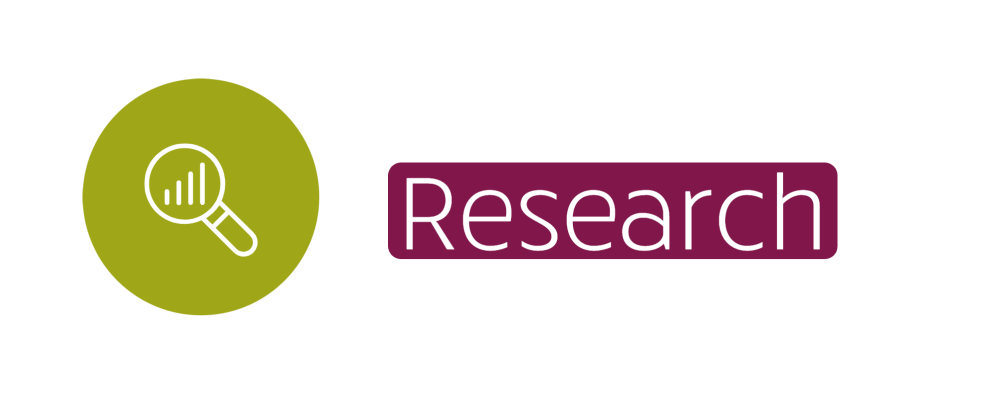 Guidelines and Checklists
We provide a compilation of relevant research articles as we come across them, to inform our members and professionals.
In the 1960s, the life span of a person with Down syndrome was just 10 years.

Today, those life spans have stretched to 60 years. But until recently, no guidelines existed for treating the special health problems many adults with Down syndrome face.

Now, a guide for families and caretakers breaks down a new set of advice on caring for the medical needs of adults with the chromosomal abnormality.
Family Friendly Guidelines Checklist
Clinical Guidelines for Medical Practitioners
Articles

An investigation of the determinants of quality of life in adolescents and young adults with Down syndrome | PLOS ONE
(PDF) Descripci¨®n de los procesos de degluci¨®n y masticaci¨®n en adultos con S¨ªndrome de Down: Revisi¨®n Exploratoria (researchgate.net)
Addressing challenging behaviour in children with Down syndrome: The use of applied behaviour analysis for assessment and intervention (down-syndrome.org)
COVID-19 in Children with Down Syndrome: Data from the Trisomy 21 Research Society Survey – PubMed (nih.gov)
Down Syndrome and COVID-19: A Perfect Storm? – PubMed (nih.gov)
COVID-19 Mortality Risk in Down Syndrome: Results From a Cohort Study of 8 Million Adults – PubMed (nih.gov)
COVID-19 Vaccination of Individuals with Down Syndrome-Data from the Trisomy 21 Research Society Survey on Safety, Efficacy, and Factors Associated with the Decision to Be Vaccinated – PubMed (nih.gov)
COVID-19 in patients with Down syndrome – PubMed (nih.gov)
Risk for Severe Illness and Death among Pediatric Patients with Down Syndrome Hospitalized for COVID-19, Brazil – Volume 29, Number 1¡ªJanuary 2023 – Emerging Infectious Diseases journal – CDC
Down¡¯s syndrome – Sarah MacLennan, 2020 (sagepub.com)
(PDF) A Current Knowledge of "Down Syndrome: A Review" (researchgate.net)
Indicators of health in Down syndrome: A virtual focus group study with patients and their parents – Santoro – Journal of Applied Research in Intellectual Disabilities – Wiley Online Library
Release: Alzheimer¡¯s progression in Down syndrome appears similar to other genetic, early onset forms of the disease | NICHD – Eunice Kennedy Shriver National Institute of Child Health and Human Development (nih.gov)
Congenital gastrointestinal defects in Down syndrome: a report from the Atlanta and National Down Syndrome Projects – PubMed (nih.gov)
Human chromosome 21 gene expression atlas in the mouse – PubMed (nih.gov)
Why Early Intervention Works: A Systems Perspective – PubMed (nih.gov)
Speech production accuracy in children with Down syndrome: relationships with hearing, language, and reading ability and change in speech production accuracy over time – Burgoyne – 2021 – Journal of Intellectual Disability Research – Wiley Online Library
Estimation of the number of people with Down syndrome in Europe | European Journal of Human Genetics (nature.com)
Longitudinal predictors of early language in infants with Down syndrome: A preliminary study – ScienceDirect
Inclusive Education in Asia: Insights From Some Country Case Studies (wiley.com)
Inclusive practices in the teaching of mathematics: some findings from research including children with Down syndrome | SpringerLink
Estimates of the live births, natural losses, and elective terminations with Down syndrome in the United States – de Graaf – 2015 – American Journal of Medical Genetics Part A – Wiley Online Library
Learning to read new words in individuals with Down syndrome: Testing the role of phonological knowledge – ScienceDirect
Learning to read in Williams syndrome and Down syndrome: syndrome©\specific precursors and developmental trajectories – Steele – 2013 – Journal of Child Psychology and Psychiatry – Wiley Online Library
Training phoneme blending skills in children with Down syndrome – Kelly Burgoyne, Fiona Duff, Maggie Snowling, Sue Buckley, Charles Hulme, 2013 (sagepub.com)
The Multiple Subfunctions of Attention: Differential Developmental Gateways to Literacy and Numeracy – Steele – 2012 – Child Development – Wiley Online Library
Efficacy of a reading and language intervention for children with Down syndrome: a randomized controlled trial – Burgoyne – 2012 – Journal of Child Psychology and Psychiatry – Wiley Online Library
Links to Recent Research
'Standing up for Myself' (STORM): Development and qualitative evaluation of a psychosocial group intervention designed to increase the capacity of people with intellectual disabilities to manage and resist stigma

Permissive parenting mediates parental stress and child emotions in families of children with Down syndrome