Our Board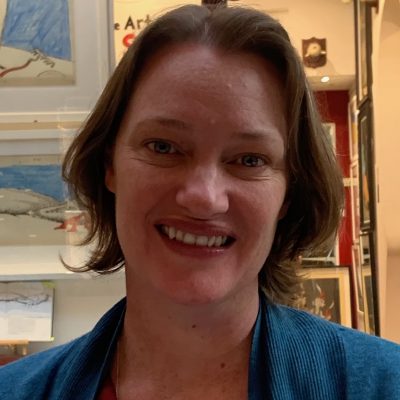 DST Chair & DSA Director (Tasmania)
Rebecca Kelly
Rebecca is an environmental scientist with degrees in mathematics and economics. Following a career as an academic she started her own research and consulting company isNRM Pty Ltd in 2008. She is a Graduate of the Australian Institute of Company Directors, a current Committee member and past President of Down Syndrome Tasmania, and previously a Director of St Giles (a disability service provider). She is currently a Director of Down Syndrome Australia and sits on the Disability COVID Advisory Committee and the National Health Round Table for Intellectual Disability. Rebecca has a son with Down syndrome.
Vice Chair
Catherine Watson
Cath joined the Down syndrome community in 2012 when she and her husband, Chris welcomed their third daughter, Lily, to discover she had Trisomy-21. Prior to this, she had been developing her considerable planning and management skills as a Project Manager and Program Director for O2, Griffith University and Queensland Health. She decided to put these skills to good use by joining the board of DSQ in 2013, where she served until moving to Tasmania in 2018. Cath played a key role for DSQ in planning for the introduction of the NDIS and gaining key accreditation.
Now settled in beautiful Hobart and managing the Program Office for the new emergency services radio system, she has joined the DST Board to continue her contribution to the DS community and pave the way for the success of her daughter and other young people with Down syndrome.
Cath is a strong communicator and has a passion for organisational governance and developing systems and processes that support sustainable service delivery.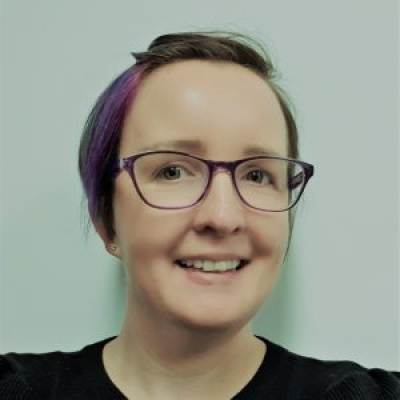 Treasurer
Leigh Ruller
Leigh is married with three children, including Madeline who is seven and has Down syndrome.
Leigh works for a not-for-profit family disability organisation in Tasmania, in a communications and information role.
Having grown up in Queensland, Leigh moved to Hobart a couple of years ago with her family in search of a healthy lifestyle and nice climate. In her spare time she loves exploring her new home state and lives on the fringe of Hobart with a menagerie of dogs, cats and chickens.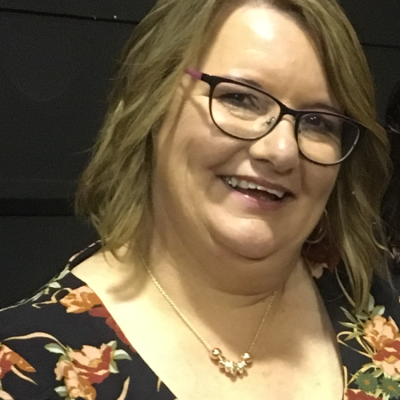 Board Member
Jeannie Ansell
Jeannie is married to Paul and a Mum to two beautiful daughters, Kellie, 27 years old who has Down syndrome and Marni, 25 years old and lives in Darwin.
Jeannie is a nurse working in general practise for 28 years. Jeannie loves caravanning with her family and hopes to travel around Australia indefinitely in the next few years.
Board Member
Tony Haigh
Tony is married and the father of three including Annalise who is 24 and has Down syndrome.
Tony is a retired academic with qualifications in biology. Tony moved to Hobart's eastern shore with his wife Helen and Annalise in January 2021. In his spare time, Tony enjoys exploring his new neighborhood and volunteering with local community groups.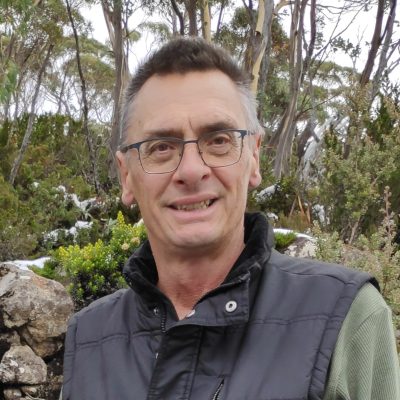 Our Team
Executive Officer and Employment Connections
Stacey Jackson
Stacey and her husband and three boys moved to Tasmania 10 years ago to settle into life on a farm in the North West.
The youngest of three, Amos, is 10 and has Down syndrome. A few months after moving to Tasmania the family attended their first DST Family Camp and quickly became apart of the DST community. Stacey has been apart of the DST Board for the past 7 years and now has taken a step into the role of EO and Employment Connections.
Stacey's background is in childcare and disability support. She has a passion for helping to promote and create an inclusive community especially within the employment arena.
Stacey is enthusiastic to see the growth that has been happening within DST over the past years and is excited to be a part of the future growth.
---
Administration Coordinator & Events and Community Support Coordinator
Georgina McGowan
Georgina is a mother of four with her only daughter, Aleeta, 5, having Down syndrome. Georgina lives in Southern Tasmania, and has done most of her life.
Georgina has worked for DST since late-2018 and has seen the organisation grow from just one employee to now three. She has recently begun maintaining the financials, whilst continuing to support families and new parents and coordinating events throughout the year.
Event and Community Support Coordinator
Melanie Woolley
Melanie is a mother to five children with her eldest daughter Caitlin (19) having Down syndrome. Melanie has a background in Psychology and her family returned to Tasmania six years ago.
In her current role Melanie particularly enjoys organising events, liaising with BrightStars dance groups and working with young adults with Down syndrome.