The team at ACT Down Syndrome Association is committed to ensuring that people with Down syndrome, their families and the people who work with and care for them are informed, empowered and supported.
Please feel welcome to contact us if you would like more information about what we can do to support you.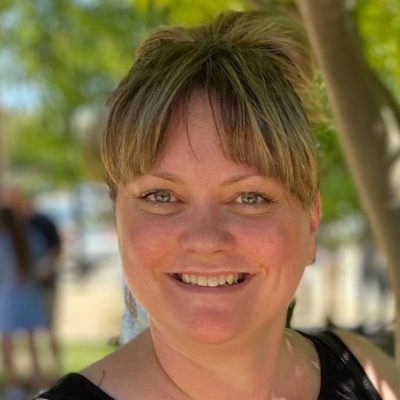 Chief Executive Officer
Shannon Kolak
Shannon graduated from the University of Canberra with a Bachelor of Information Management. She previously worked in the not-for-profit sector before moving into the construction industry in 2008 to work with her husband in their family business. In 2017, she made the move back into the not-for-profit sector by taking on the position of Business Manager at the ACT Down Syndrome Association and is now the Chief Executive Officer. Shannon has two teenage daughters and is committed to raising her children in an inclusive and welcoming society.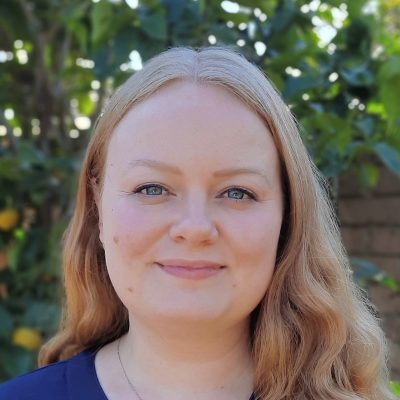 Community Resource Coordinator
Gemma Clark
Gemma graduated from the University of Canberra with a Bachelor of Public Health and has worked as the Community Resource Coordinator for ACT Down Syndrome since 2017. Gemma manages all of ACTDSA's programs and activities, including family support, adult education, events, and employment and education support for professionals and families.
Gemma has a younger sister with Down syndrome and is committed to ensuring the community that we live in is a truly accepting and inclusive place for people of all abilities.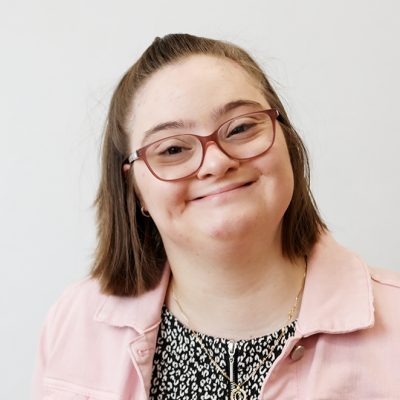 Office Assistant and ACT Employment Ambassador
Charlotte Bailey
Charlotte began work with ACTDSA in March 2020. She enjoys singing and dancing and writing songs. Charlotte loves to spend time with my friends going to the shops and hanging out together. She started netball this year and is looking forward to playing in a team with her sister, Imogen. She likes keeping fit and goes to the gym as much as she can.
Charlotte is a passionate advocate for open employment for people with disability and has spoken to the United Nations. In 2022 she was awarded a Commendation for the Young Canberra Citizen of the Year Award and was the winner for the ACT Chief Minister's Inclusion Award – Emerging Young Leader.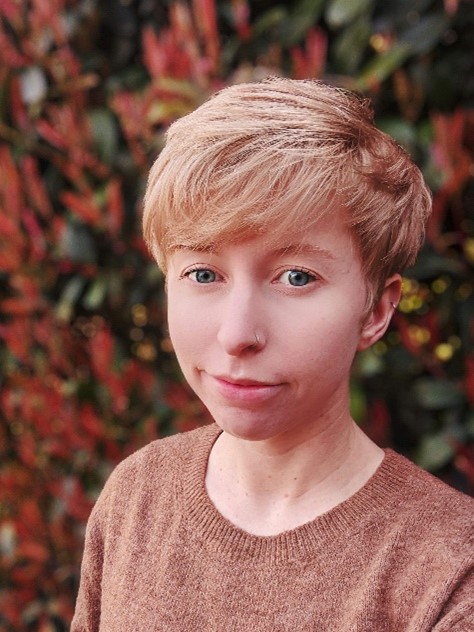 Project Administrator
Molly Stanley
Molly is from Adelaide, South Australia, where she was awarded a Bachelor of Archaeology in 2017. In late 2019, she moved to Canberra with her partner where she is currently studying towards a Master of Archaeological and Evolutionary Science. Molly has over 6 years' experience in business administration, having first worked in the university sector before moving to the not-for-profit sector in 2019. Molly is keen to utilise her skills in administration to help ACTDSA promote a more inclusive and supportive society.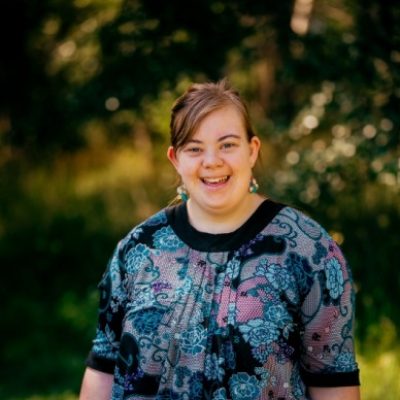 ACT Health Ambassador
Kimberley Adams
Kimberley is a caring and friendly lady who is strongly determined and continually strives to achieve her goal of living independently. Kimberley has represented Canberra in the Special Olympics National Games in swimming and has won Gold, Silver, and Bronze. She also completed several life skills and other courses at T.A.F.E. and produced a CD of piano duets with her music teacher.
Kimberley is passionate about drama, and enjoys dancing, writing stories and watching movies. Kimberley loves to work with people and being part of a team.
Since becoming a Health Ambassador Kimberley has been achieving her goal of influencing change, as a member of the ACT Disability Health Strategy Steering Committee and by educating health professionals about the benefits of inclusive communication to improve the health outcomes of people with Down syndrome.
Our Educators
Sing & Sign Facilitator
Inclusive Education Consultant – Primary School
Sarah Thomas
Sarah is a mum of two with a passion for inclusion! She has worked in disability education for 12 years, in London and in the ACT and holds a Masters Degree in Special Education and Inclusion. Sarah is also a qualified Key Word Sign teacher and supports families with young children tackle school.
Sarah is currently facilitating our Sing & Sign group and can't wait to meet more amazing Canberra families!
Science Alliance Facilitator
Adult Educator
Dr Vanessa de Kauwe
Dr V has more than two decades' experience in the disability and education sectors, and holds a PhD in Science Communication and Inclusive Education. She has published on postcolonialism and third world issues and allegorical portrayals of the marginalised in science fiction. Her publications also extend into the societal constructs of gender and disability, as well as the philosophy of politics and social justice. In 2022 Dr V received the ACT Chief Minister's Inclusion Awards Commendation for Excellence in Inclusive Services and Disability Support.

She founded "Science Pirates" as part of her PhD thesis and is committed to enhancing people's independence through science.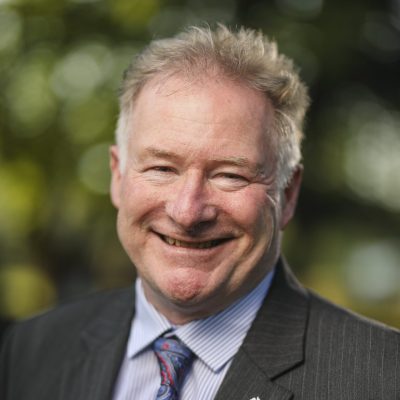 Confident Speakers Facilitator
David Williams
David founded the Confident Speakers Program in 1996, a coaching program that helps individuals with Down syndrome and intellectual disability develop public speaking skills and build confidence. He has also volunteered with the ACT Down Syndrome Association for many years, coordinating fundraising balls and participating in StepUp! for Down syndrome.
David has received numerous awards for his contributions, including the ACT Volunteer of the Year Award, the ACT Chief Minister's Award for Inclusion, and the 2019 ACT Local Hero in the Australian of the Year awards.
Beyond his volunteer work, David has also had a successful career, working on projects for the Australian Navy and serving as a Principal Specialist in the Australian Government.