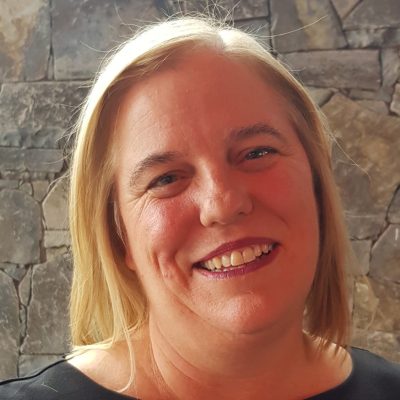 President
Alicia Flack-Koné
Alicia is the mother of a 12 year old son with Down syndrome. He enjoys playing soccer, tennis, reading Marvel books and bike riding. Alicia is the President of ACT Down Syndrome Association and is a member of ACT Office of Disability Board, a board member of ACT Council of Social Service (ACTCOSS), and sits on the Board of Down Syndrome Australia (DSA). Alicia's career has spanned across 25 years in education and training, and has been an activist and advocate for social change. Alicia is currently employed at Lifeline Canberra in the Learning and Development area.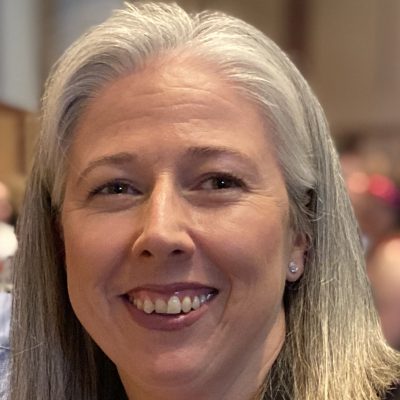 Vice President
Patricia Murray
Tricia has been a member of ACTDSA since the birth of her son Nathan in 2016 when she wanted to make connections with other families. She volunteers with the association to keep those connections going and to help support new families. Tricia grew up in Queensland with a younger sister with Down syndrome so is passionate about whole of life issues for people with Down syndrome and their families.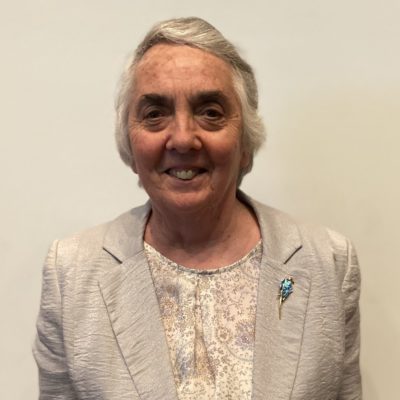 Secretary
Joy Bartholomew
Joy Bartholomew was a secondary school teacher for 6 years and then spent the next 44 years as a Minister of the Presbyterian Church of Australia. Joy has an adult son with Down syndrome who is employed as an Administrative Assistant for three days a week and he also works as a kitchen hand in a busy restaurant. Joy has been an active member of the Association for many years and has sat on the ACTDSA Committee in various positions for 8 years. Joy would like to encourage everyone within our community to live fulfilling and meaningful lives.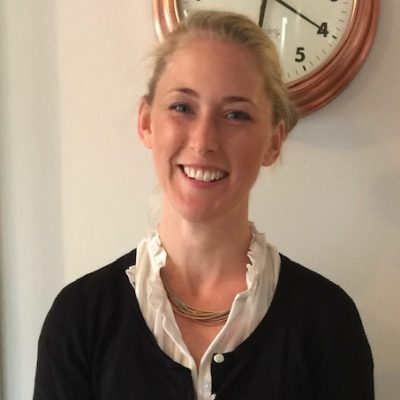 Parent Support Coorindator
Veronica Ellsmore
Veronica is a Mother to three children, Chester, Audrey and Mabel who has lived with her family in Canberra for the last three years. Veronica is married to a member of the Defence Force which means relocating is a way of life for this family. She has loved being a part of the ACTDSA committee as the Parent Support Coordinator for new families within and around the ACT.
Veronica's background is within the Disability field and she feels passionately about working towards real inclusion within the Education department and creating awareness around the abilities that people with Down syndrome have.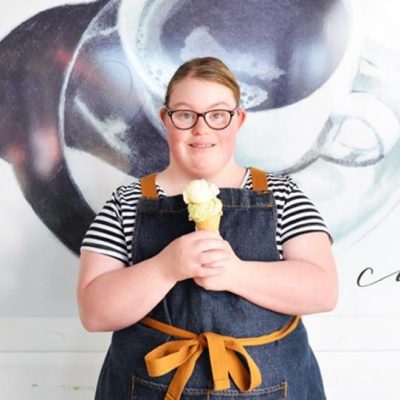 General Member and Representative for People with Down syndrome
Elizabeth Shelley
Elizabeth works part time at the Big Green Cup café and enjoys gym, swimming and looking after her dogs Queenie and Ace. She is also a big Raiders fan and goes to all of their home games. She likes making people laugh and being with positive people who have a good sense of humour.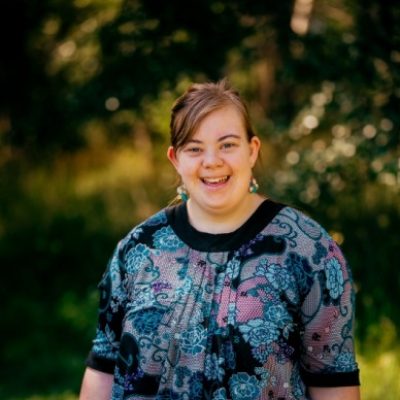 General Member and Confident Speakers Representative
Kimberly Adams
Kimberley grew up in the ACT and attended Rivett Primary School and then Kambah High School. Throughout her life she has represented Canberra in the Special Olympics National Games achieving Gold, Silver and Bronze medals in the swimming events. In 2006 she and her family relocated to Gympie Queensland where she continued her education and completed several vocational certificates. Kimberley has held paid employment as an Office Assistant and warehouse packer. Kimberley currently works as a volunteer at the Connect Op Shop in Wanniassa. Kimberley and her family returned to Canberra in March of 2018 and joined the Confident Speakers group. Kimberley's aim is to live in a home of her own in the near future.
General Member
Lisa Sephton
Lisa is a mother to five children, the youngest Grace has Down syndrome. Lisa has been working in the IT field for 20 years and is passionate about inclusive employment practice and software accessibility.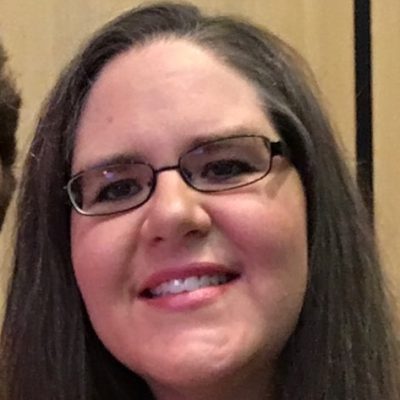 General Member
Marie Katselas
Marie joined our committee in 2019. Her son, Evan, was born with Down syndrome and passed away just before his first birthday in 2018. Marie believes having Down syndrome should not be considered an impediment to living a full and happy life as Evan was an absolutely delightful little boy. Marie feels it is important to contribute to the community in his memory.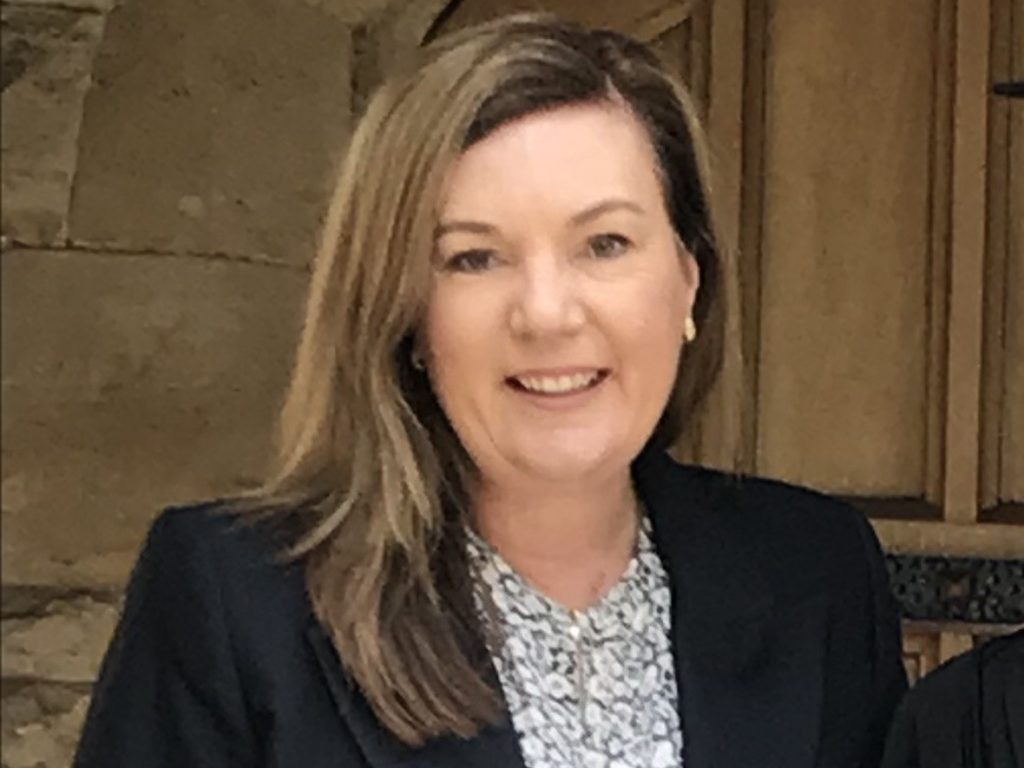 General Member
Kathryn Lee
Kathryn is Chartered Accountant with over 25 years' experience in the not-for-profit peak industry sector, currently working at the Australian Chamber of Commerce and Industry. She and her husband Damian have two daughters, the youngest Annie has Down Syndrome.
Kathryn is passionate about an inclusive and valued life for people with Down Syndrome. She looks forward to contributing to projects that develop employment opportunities for people with an intellectual disability.