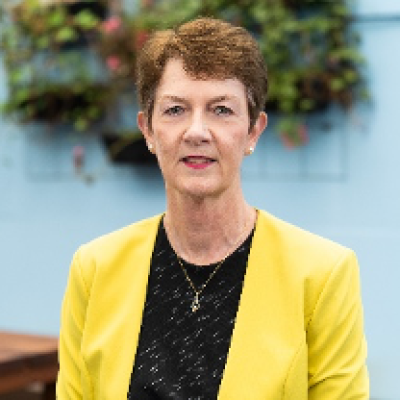 Chris McMillan
Chris is currently Chief Executive Officer, Down Syndrome Queensland and Board Director Ozcare. She began her career in the health sector before moving into the corporate sector.

Ms McMillan's Chris's career path has led her through diverse industries, including two decades in the not-for-profit sector most recently as Chief Executive Officer of Cancer Council Queensland.
Chris has also been the Chief Executive Officer of Variety, the Children's Charity (NSW & ACT), Fundraising Institute of Australia, Australian Business Learning as well as General Manager of the Leukaemia Foundation of Australia (NSW & ACT), Financial Planning Australia, Securities Institute Australia and Australian Institute of Management QLD & NT. Chris's wealth of knowledge in the field of health and not-for-profit is complemented by her decades-long understanding of business and organisational development.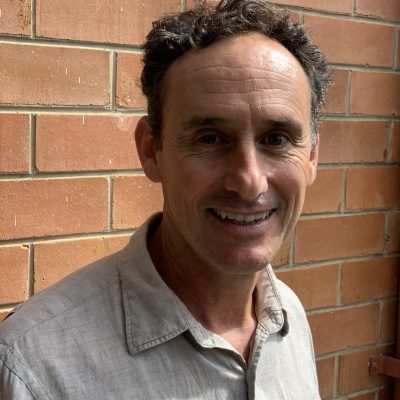 David Fuller
David joined the Board in 2016, was appointed Chairman in 2017 and the Queensland Director of Down Syndrome Australia from November 2018. David and his wife Annmaree have five children, including their youngest, Sophie with Down Syndrome. David aspires to inclusive, healthy and fulfilling lives for the Down syndrome Community. David has 25 years global executive experience with public and private companies and brings expertise in commercial, corporate governance and strategy to the Board. David is a Member of Institute of Engineers, Member of Australian Institute of Company Directors and holds an MBA from the Melbourne Business School. David is based in Brisbane.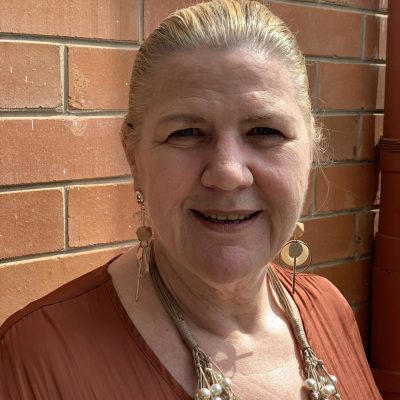 Donna Coghlan
Donna, a previous nurse with an executive healthcare background, is passionate about advocating for services that meet the communities' needs, and empower consumers and carers in decision making. Donna has over 20 years senior management and executive experience within public health, government owner corporations and more recently in the Primary Health NFP sector bringing expertise in health, corporate governance, strategy, including information technology, and project management to the Board. Donna is a Graduate of Australian Institute of Company Directors and holds an MBA majoring in governance, strategy and project management from Queensland University of Technology (QUT). Donna is currently based in Cairns.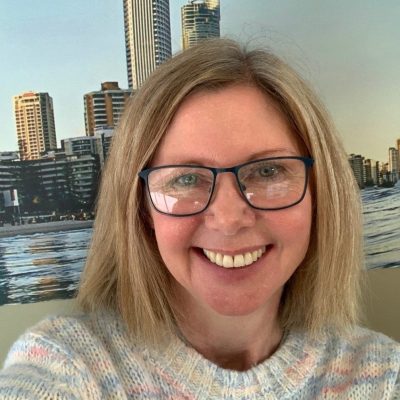 Cally Ward
Cally Ward is delighted to join the Board of Down syndrome Queensland and contribute to driving forward the Board's vision to support, advocate and empower people with Down syndrome to take their rightful places as valuable and contributing members of their communities.
Cally has been volunteering for DSQ for over ten years now and leads the annual Gold Coast Titans DSQ run out event. Cally lives on the Gold Coast with her husband, Nigel and their daughter, Sarah (who has Down syndrome).
Cally is an aviation consultant and brings strategic skills to the DSQ Board in business development, stakeholder engagement, communications, corporate affairs and market research. More importantly, Cally brings her passion for delivering opportunities to people with Down syndrome to achieve their goals.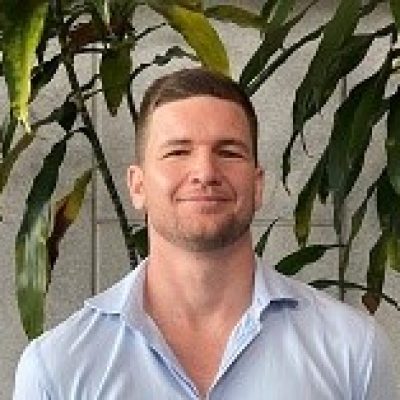 Tim Gillespie
Tim is a Health and Safety professional with 15 years' experience across multiple industries including, superannuation and the construction industry. Tim brings a strong legislative knowledge having previously worked as a Family Law Specialist in Superannuation and now as a Health, Safety and Environment Office in the construction industry. Tim holds a Diploma in WHS and is also a qualified carpenter. Tim and his wife Jenny have two children including their oldest, Lachie who was born with Down syndrome in 2019. Since the birth of Lachie, Tim has actively fundraised for DSQ and believes that people with Down syndrome should be afforded the same access to education, support and experiences that others in the community have.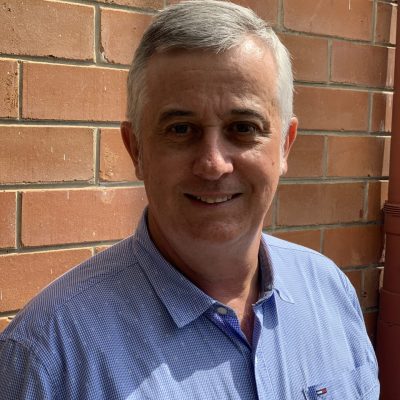 David Cahill
David is a highly experienced Executive and Board member and has an adult son with Down syndrome. He is currently a Director of Primefuels Holdings and Director of Down Syndrome Swimming Australia and owns a consultancy, which specialises in humanitarian and defence supply chains. David has been a long term member of DSQ and brings substantial lived experience of raising a son with Down syndrome. To the Board, David will bring strong governance, commercial and strategic skills.