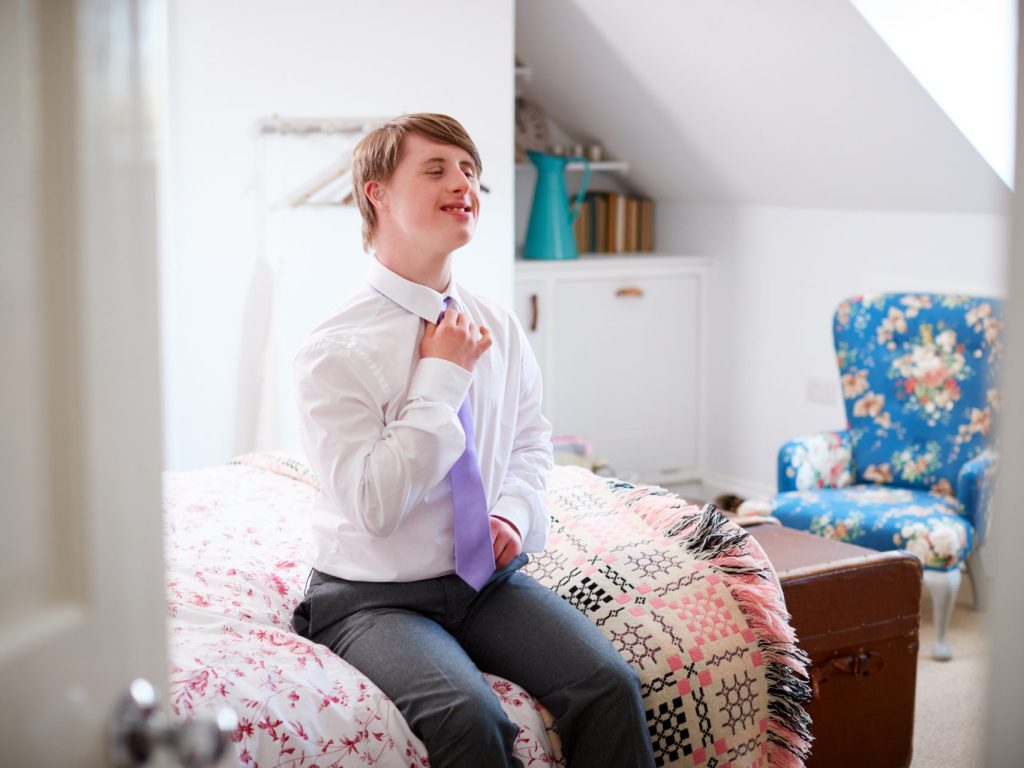 Are you looking for support find a job, or perhaps a suitable candidate at your company?
The employment service at DSQ connects people with Intellectual Disability to local organisations to increase skills and obtain suitable employment.
Whether you're looking to find a job, hire an employee or discuss your options, our team will help you along the way.
How can DSQ support you?
DSQ are currently running an employment project with the aim of getting people with Intellectual Disability meaningful open employment and providing businesses with skills and information for greater inclusivity. The Employment service supports include:
Initial Catch-up with to identify skills and employment goals
Employment Networking Events available
Job opportunities and Interview preparation with assistance from Employment Ambassadors
Check in and support once entering employment
I'm looking for a job
Are you over 16 years old with an Intelletual Disability looking for employment, or wanting to develop your skills? The DSQ Employment process for potential employees consists of 4 stages:
Informal chat – DSQ will discuss possible positions and avenues of interest depending on the skills of the employee with the employment coordinator, the person looking for employment, and their carer or family.
Applications – DSQ works with the employee on developing a position they would like to (Job Carving) to propose to a business, or they will assist the employee in applying for positions advertised on recruitment platforms.
Interview process – Information will be provided to potential employees on effective techniques, practice questions, and offer support with any queries with the help if the employment ambassadors.
Job Outcome – Before accepting the position, a meeting is available with if the employee would like to discuss the position further.
---
I'm looking for an employee
Are you an employer who wants to lead the way in diversity and inclusion in the workplace by hiring an employee with an Intellectual Disability? The DSQ Employment process for potential employees consists of 4 stages:
Informal chat – With the owner/manager of the business, DSQ will discuss the available positions or possible job carving opportunities based on the employees looking for work.
Promoting Positions – DSQ works with the business to develop a position for an employee (Job Carving) or advertise current jobs.
Interview process – Information will be provided to the employers on effective processes for their business to be more inclusive, and DSQ offers to discuss effective communication and questions that will set the interview for success.
Post Job Offering – Once the business has offered the employment to the person with intellectual disability, they will be provided with a workbook that offers information on how the can assist their employees post-job offering and ensure practices for an inclusive environment are being continued.
Meet DSA Employment Ambassador, Eoin
Eoin works for Coles in fresh produce and in the bakery.
Eoin believes that everyone has the right to work, including people with Down syndrome, and if we support each other then anything is possible.
Down Syndrome Australia is sharing employment success stories as part of the Right to Work project, which directly challenges misconceptions about what it means to hire a person with Down syndrome.
For more information visit: downsyndrome.org.au/right-to-work/
Get started!
If you're ready to find the right place or person for you, complete the Employment Submission Form below. You can also contact the team on (07) 3356 6655 or send an email to tgeorges@downsyndromeqld.org.au.
The Now and the Future Podcast – Season 6 Episode 1
Click below for more DSQ services: