Advocacy
Down Syndrome Queensland continually strives to be a leading authoritative voice for the Down syndrome community.
Down Syndrome Queensland is committed to the full participation of people with Down syndrome in the economic and social life of the community. We do this by providing individual and family support based on a model of empowerment, being a source of quality information and resources, sharing our knowledge and experience. Please view the table below for more details on how DSQ provide advocacy.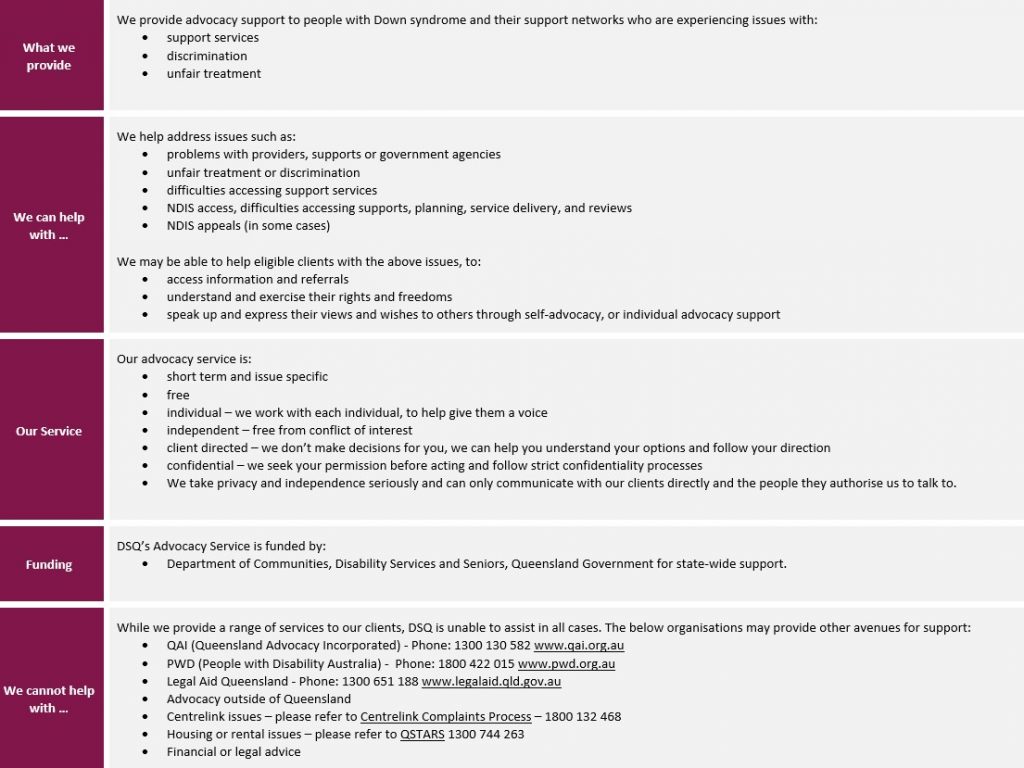 What is advocacy?
Advocacy contributes to democracy in many important ways; it gives a voice to under or mis-represented citizen's interests, mobilises people to participate in the democratic process, assists in the development of better public policy and ensures governments accountability to citizens. Advocacy leads to social change.
If you would like support, information or advocacy on a particular issue, please contact the team at Down Syndrome Queensland on (07) 3356 6655 or send an email to office@downsyndromeqld.org.au.