Volunteering with DSQ
Through volunteering for DSQ, you are genuinely empowering individuals with intellectual disabilities, while ensuring immense personal benefits for you as a volunteer.
Volunteering is one of the best ways to dedicate your free time! Whether it's supporting our social programs, selling 50-50 charity raffle tickets or even running a Bunnings sausage sizzle; there's always a fun opportunity to support the DSQ community! There are two areas where can volunteer with DSQ!
There are two ways you can volunteer with DSQ:
1. Social programs
Our programs provide participants with an authentic social and education experience to develop their social and independence skills. The delivery of these opportunities to the community has only been made possible through the helping hands of our wonderful volunteers.
From awareness events, peer support and challenge weekends (camps), our vibrant and dynamic organisation has a diverse range of volunteer opportunities for those that are interested in getting involved.
To volunteer for our social programs, you must hold a valid working with children's card and NDIS clearance.
2. Fundraising
We regularly run fundraising events that go towards further supporting and improving our services. You can participate as a volunteer at any of our fundraising events for your chance to make a difference while having fun.
Fundraising opportunities may include selling raffle tickets, running a Bunnings sausage sizzle, or helping with a footy run-on. No requirements necessary, you can volunteer for a fundraising event by simply turning up.
Upcoming events
There are many opportunities to volunteer with DSQ throughout the year! You can view upcoming events below, or contact us for more information.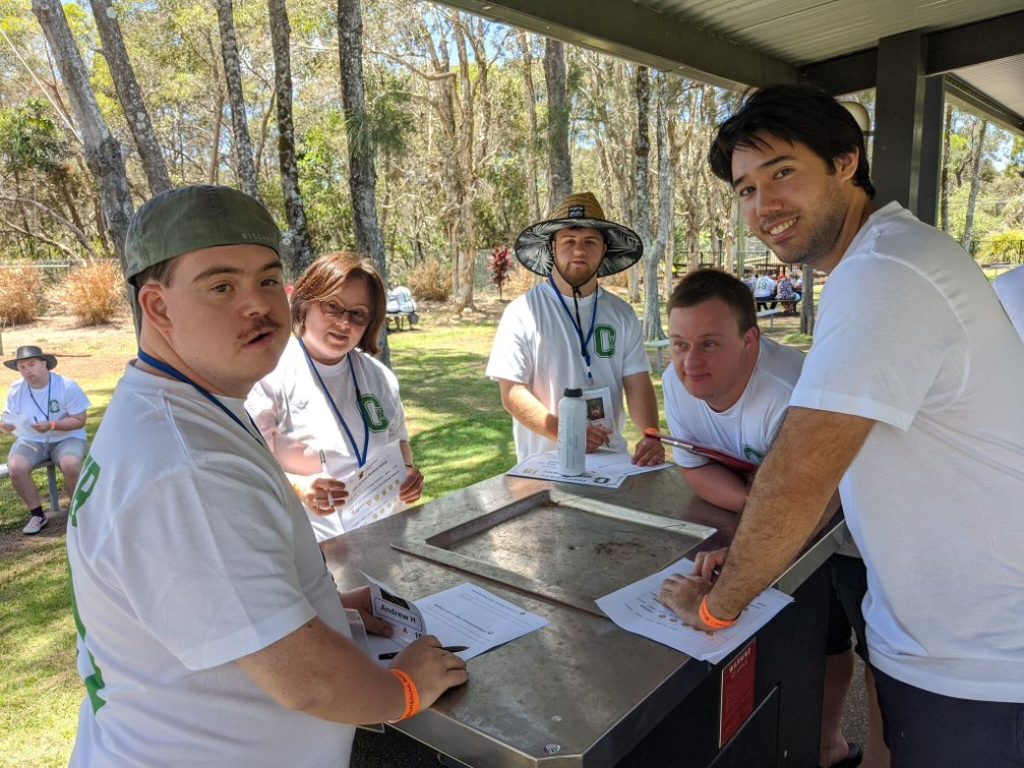 Why volunteer with us?
Volunteering helps us to create a safe and inclusive environment for individuals with intellectual disabilities and their families, through the facilitation of events and conferences. These activities include a level of structure and support that encourages participants to make their own decisions, stretch their own comfort zones, develop independence, and learn from the experience.
Volunteers are expected to join in and participants in the activities while providing support to the participants to grow from the experience by actively supporting the development the social skills and independence of the participants.
As a DSQ volunteer, you will:
Be doing something you're passionate about
Have a real impact in your community
Learn new skills
Meet new friends and like-minded people from a range of backgrounds
What our volunteers say:
Volunteering with DSQ is a very rewarding experience. You are challenged by team leading and bringing all your skills together to lead a small group of great people. Participants get to meet new friends and have a great weekend of fun. You too have fun, better yourself and give back to the community. The families receive a break and are truly grateful. It is more rewarding to give your time than your wallet. So come and volunteer, the reward is priceless.

Ian
Learn more about DSQ: