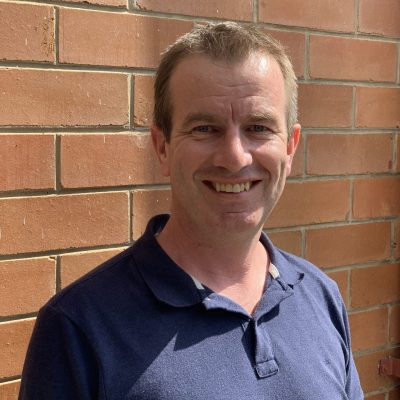 CEO and Board Member
Darryl Steff
Darryl is responsible for providing leadership, the management of the Down Syndrome Queensland team, and oversight of all ongoing activities of the association. Advocating at the highest levels on issues affecting Down Syndrome Queensland members, Darryl works to develop improved disability policy and practice across all areas and levels of government. Darryl is often out and about in the community raising awareness of Down syndrome, building partnerships and developing business networks. Darryl has three children including a daughter Bella with Down syndrome.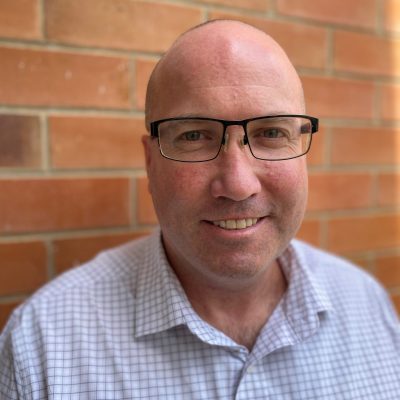 Community Engagement & Fundraising Manager
Michael Harrison
As Community Engagement and Fundraising Manager Michael will be responsible for delivering our FY21-23 Strategic Plan goal of "Increasing our Reach" into the Down syndrome community in Queensland as well as leading the Communications and Fundraising Functions. Michael is the founder of the Tri-21 Series which has been raising funds for DSQ for ten years. Michael has a background in Hospitality and Regional Management.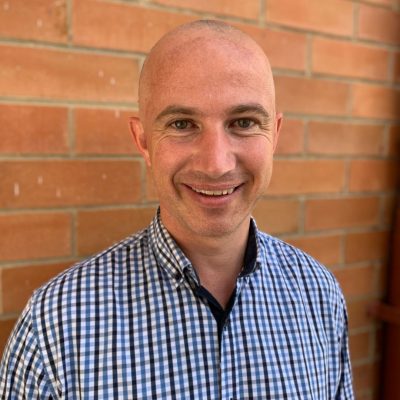 Program Manager
Andrew Dower
Andrew is responsible for the social and educational programs of DSQ. Leading the teams in Social Programs (DSQ Club, DSQ Teens, DSQ Kids), Continued Educational Program, Music Playgroup and Choir. Andrew also leads the Get Active Program to increase participation of people with Down syndrome in physical activity and grass roots sports.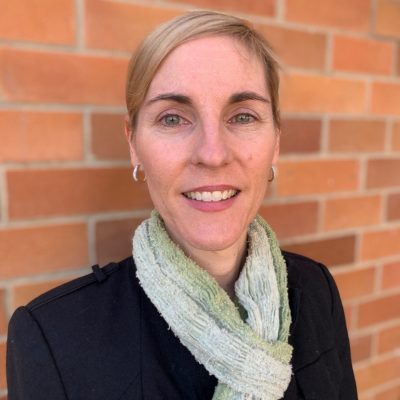 Early Years Support Services Officer
Tanya McConnell
Tanya provides information to individuals and families with a focus on early intervention and early childhood development. Her role as Early Years Officer can offer up to date, unbiased information during the prenatal period; and support new families following birth and throughout those early years of parenting. As children get older, Tanya can provide ongoing support and information related to transition periods and in navigating school and social settings. Tanya can assist you with building formal and informal supports, advocacy and linking with regional representatives. She has worked within the ECEI program of the NDIS, so is able to assist with understanding and making the most of your child's early intervention opportunities.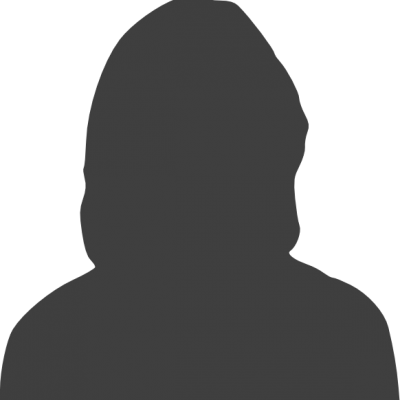 Youth and Adult Support Services Officer
provides assistance to teenagers/adults with Down syndrome, their families and their support network (e.g. service providers, employers, educators). Roxanne can assist in areas such as: Employment, health and well-being, independent living, puberty/sexuality, challenging behaviour, decision-making, succession planning, ageing, and any other areas that may impact a teenager/adult with Down syndrome. Roxanne can connect families with resources and services, and can also assist with sourcing supports that allow the person to pursue meaningful pathways throughout their life.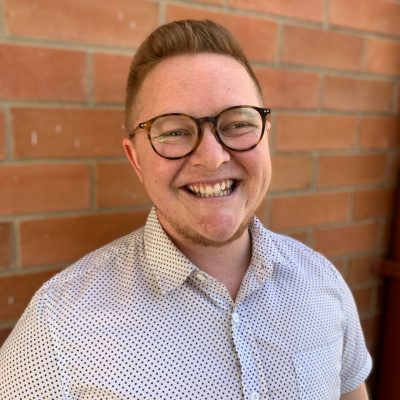 NDIS Support Services Officer
Casey
Casey is responsible for supporting Down Syndrome Queensland members to understand and navigate the NDIS. They provide free personalised support and advocacy. This could include assistance with pre-planning, reviews and appeals to the Administrative Appeals Tribunal (AAT). Casey can answer your NDIS questions, and provide information, resources, and training relevant to the NDIS.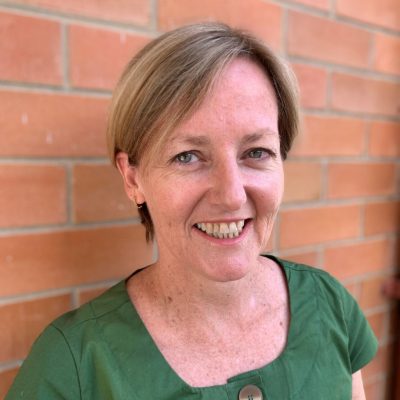 NDIS Support Coordinator
Carolyn Jackson
Carolyn is our NDIS Support Coordinator and is available to help people with Down syndrome make the most of their NDIS funds, choosing the best options for services and connecting them with service providers.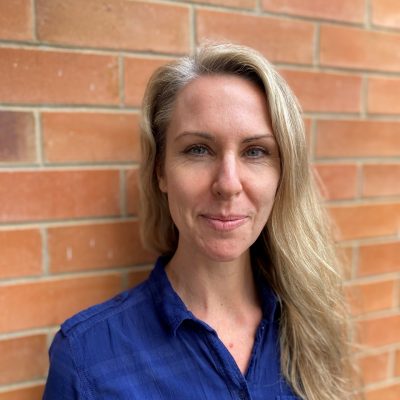 Peer Support Officer
Christina Ranck
Christina is our Peer Support Officer responsible for delivering the outcomes of our Regional Rep Program and our Peer Facilitated Workshops which will be coming in 2021.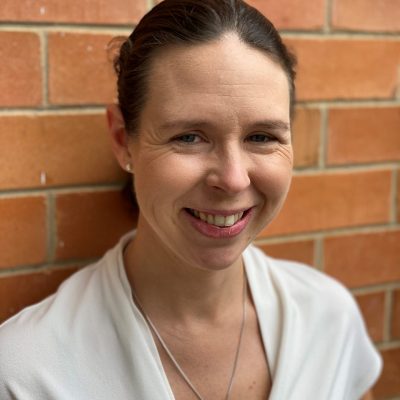 Community Engagement Officer
Gillian Gehrke
Gillian will be co-presenting at workshops and webinars, advocating on behalf of people with Down syndrome as well as participating in events and activities representing DSQ. Gillian will also take on the Health Ambassador role with DSA as the QLD representative.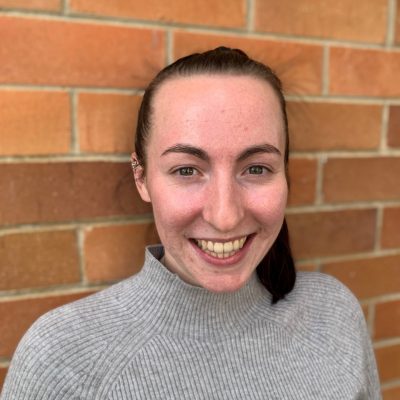 Senior Programs Coordinator
Teagan Cossor
Teagan is responsible for coordinating and running existing social programs and activities including the DSQ Club, DSQ Teens, DSQ Kids, Challenge Weekends and the NYE Ball. Teagan works to grow these programs throughout Queensland..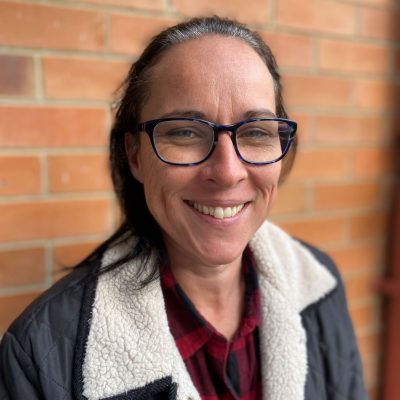 Get Active Program Coordinator
Liz Willis
Liz Willis is responsible for the delivery of the Get Active program, as our Get Active Coordinator. The Get Active program aims to educate local sport and physical activity providers to increase their capability to deliver accessible, inclusive programs that meet the needs of people with Down syndrome and other intellectual disabilities. Liz has a broad range of experience that will grow the program in the coming months. Most recently Liz has been a Branch Manager with PCYC, but also has an extensive background in sport development and sports inclusion.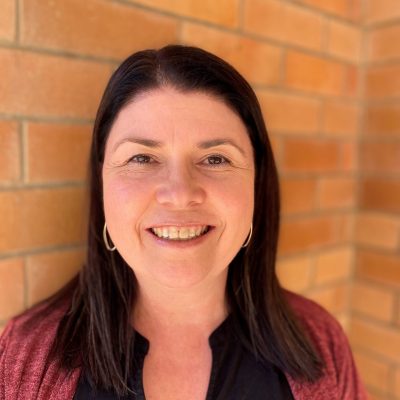 Continued Education Program (CEP) Teacher
Deb McNair
Deb is a Teacher of the Thursday class of the Continued Education Program. Deb assists the students in their education beyond their formal learning at school and into adulthood, and builds on the students' learning strengths.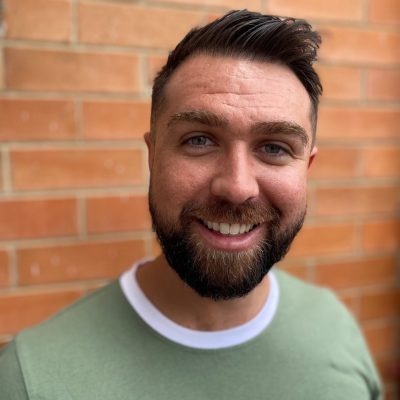 Program Coordinator
Brad Cresswell
Brad works closely with the CEP Teachers to provide a wide range of supports to our students to participate in educational activities and achieve learning outcomes in the classroom as well as leading Social Programs events and activities.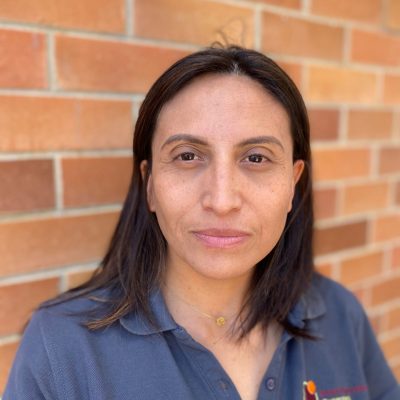 Teacher Aide
Dixzy Pinto
Dixzy works closely with the CEP Teachers to provide a wide range of supports to our students to participate in educational activities and achieve learning outcomes in the classroom as well as volunteering as our North West Regional Representative.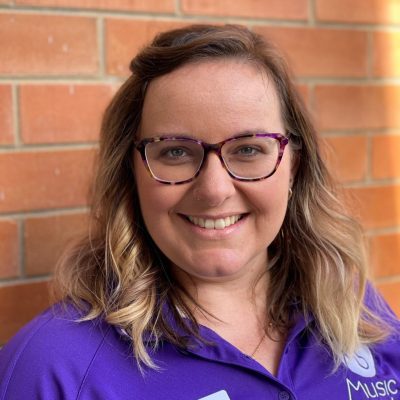 Music Therapist
Kate Fletcher
Kate runs the DSQ Music Playgroup program on the Monday mornings with the little ones and the Together Red Choir with our youth and adults on the Wednesday evenings.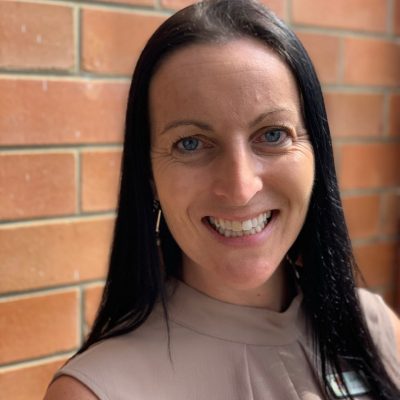 Education Consultant
Joelle Wedd
Joelle's role is to improve educational outcomes for students with Down syndrome, by providing support and training to educational professionals and parents. Joelle has a strong background in inclusive education having most recently been Head of Inclusive Learning at St James Lutheran College and has also sat on the DSQ Board until early 2021.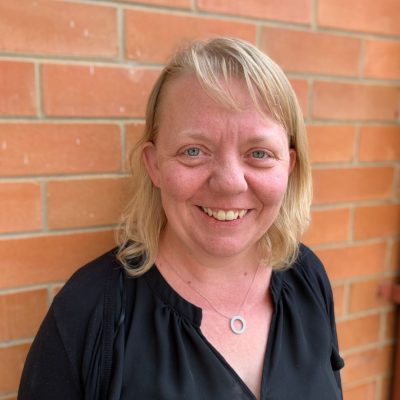 Education Support Officer
Cassandra Dinkelman
Cassandra's role is to support our Education Consultant in ensuring that resources are readily available to those involved in the education of people with Down syndrome.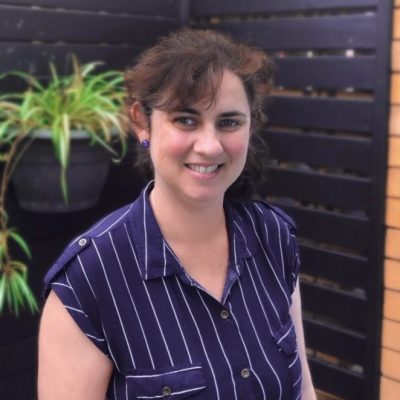 Education Administration Officer
Amanda Sarchet
Amanda's role is to offer administration support to the DSQ Education team by rewriting current resources and creating new resources. Amanda also volunteers as a DSQ Regional Representative on Brisbane's Northside and regularly writes articles for the DSQ Newsletter from her experience as a teacher and a mother of a girl with Down syndrome.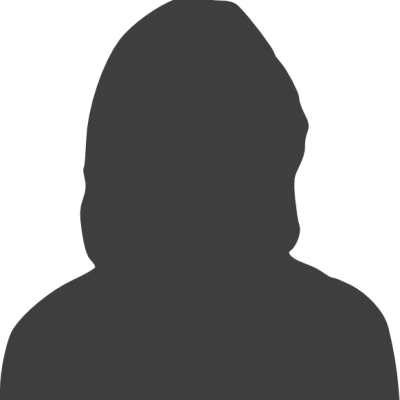 Marketing, Communications and Fundraising Officer
Emily Auchettl-McHugh
Emily's role is to work with the Community Engagement and Fundraising Manager to drive DSQ's FY21-23 Strategic Plan of increasing our Reach into the Down syndrome community. Emily comes to us with some great experience in the not-for-profit sector and has obtained a Masters of Business (Integrated Marketing and Communications) and Bachelor of Business (Tourism, Leisure, Events Management and Marketing).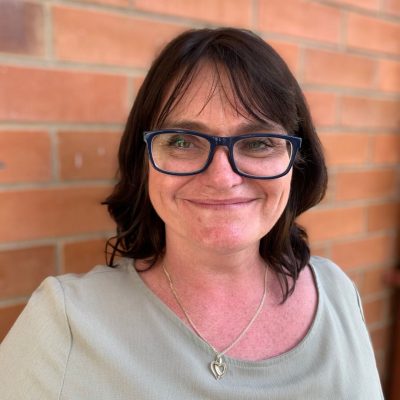 Office Manager
Georgie Greaves
Georgie is responsible for all of the administration of Down Syndrome Queensland. This includes memberships, processing of online sales, packaging of resources, distribution of flyers, managing RSVP's for events and conferences, invoices, banking, mail and much much more!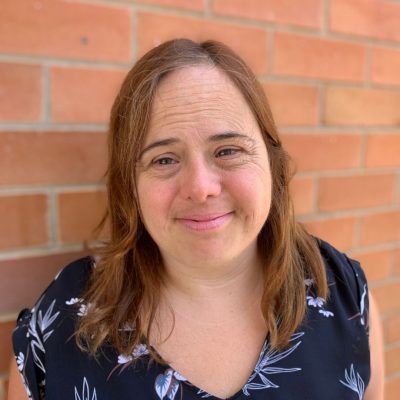 Administration Assistant
Nikela Scott – Carrigan
Niky provides administrative support to all staff members and helps keep the office running smoothly and efficiently.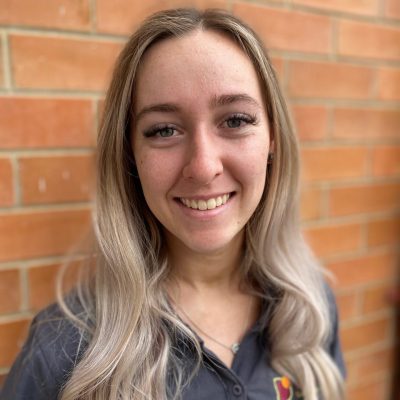 Administration Officer
TeAre Wood
TeAre is the first point of contact for callers with DSQ as our receptionist and Administration Officer. TeAre provides administrative support to all staff members and helps keep the office running smoothly and efficiently.