Get Active, More Often: Basketball
In July, DSV and Sport Inclusion Australia teamed up to launch Get Active, More Often – a program introducing Club21 participants to a different sport, activity and sporting pathway every second month.
First up was HoopNow, a program designed to work on developing a person's basketball skills, social skills and allowing them to thrive… and that they did.
Club21 member and HoopNow participant Laura said: "I've got skills!".

Jake de la Motte from the Australian Boomerangs and Evie Patterson from the Australian Pearls came to help out on the day. Basketball Victoria's Kathy Perry, DSV Board Member Brendan Edwards and Rob Peak from Sports Inclusion Australia also attended.

The court was a hive of activity! You can check out some highlights in the video below!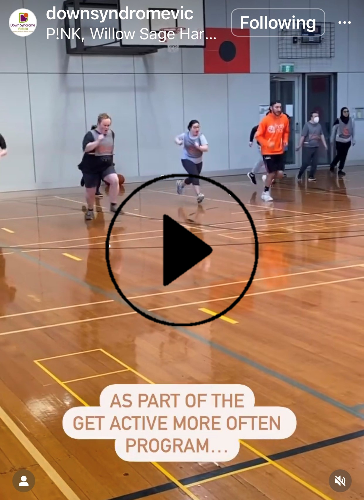 The day concluded with a basketball shooting knockout competition, finishing off the fun filled activity with HoopNow.

To find an all-abilities basketball team near you, visit: