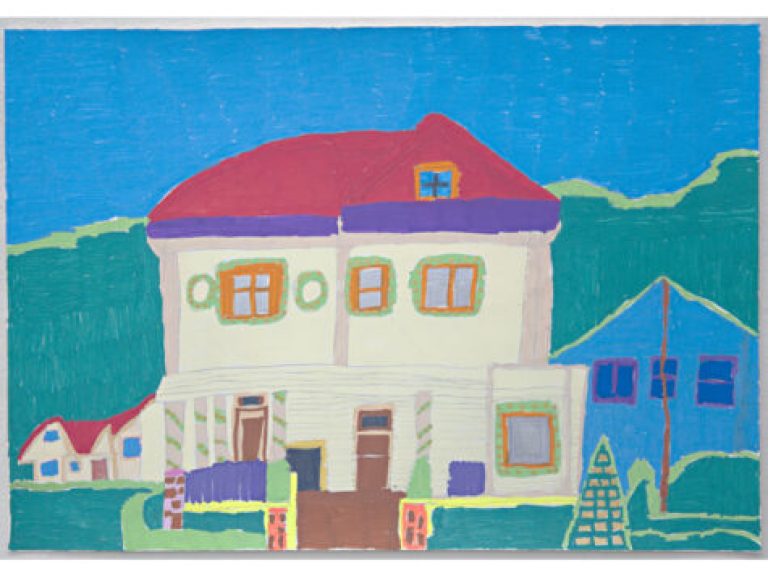 In Episode 5 of the Down Syndrome Victoria podcast, DSV's Kath Mansour and Keziah Glenane interview artist Robyn Doherty. Robyn is an artist who is inspired by built landscapes, houses, and working with patterns. Robyn has been included in a number of exhibitions, and has recently had the opportunity to collaborate with Gorman clothing with her work Jigsaw.
During their conversation, Kath, Kez and Robyn talk about:
Robyn's art practice
Her recent collaboration with Gorman clothing
What it's like to be an artist with Down syndrome
Advice for aspiring artists
And more.
To learn more about our podcast and listen to other episodes as they become available, click here.
Links to some of the topics that were discussed during the podcast:
Some of Robyn's art was also featured in Down Syndrome Victoria's 2020-21 Annual Report, alongside the work of some other artists with Down syndrome.