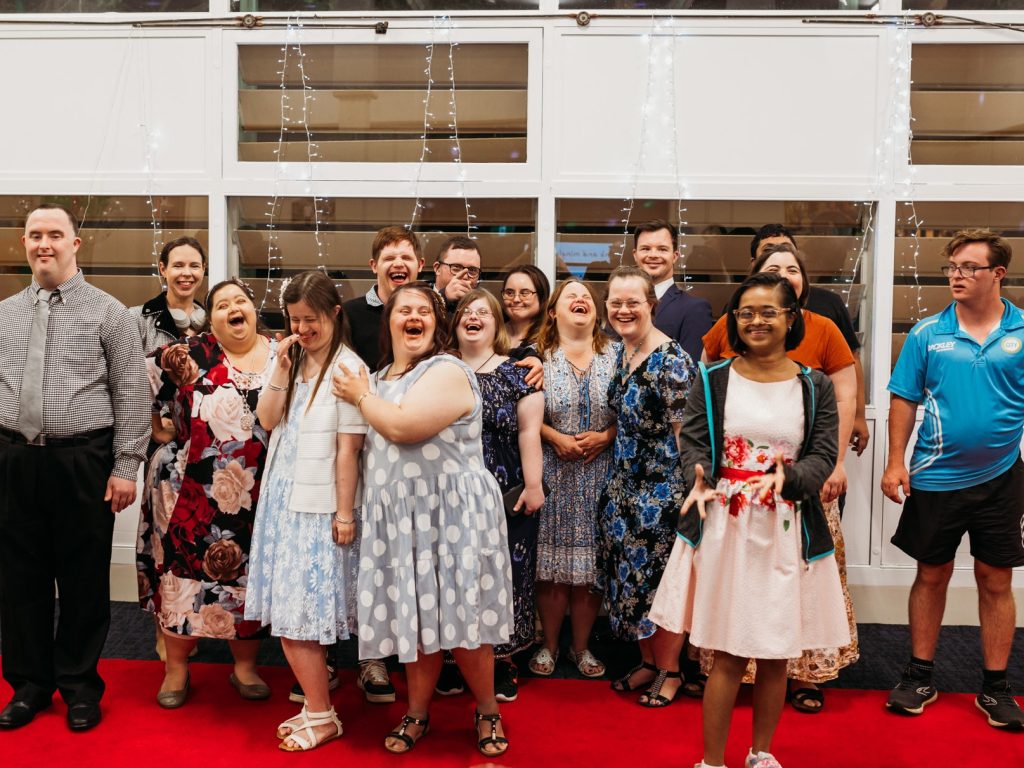 Whether you are looking for an opportunity to make new friends, to try new things or simply to have fun, the DSQ Club is the perfect place for you!
The DSQ Club is a unique opportunity for people with intellectual disabilities to socialise, build friendships, and have fun. By participating in the Club's monthly activities, members can experience new things, develop life skills, and increase their confidence. The Club creates a supportive and inclusive environment where individuals can feel valued and respected.
Youth and adults with an intellectual disability over 12 years are welcome to attend our DSQ Club events, which are held once a month, usually on a Saturday. By joining the DSQ Club, you will have the chance to connect with others who have similar experience and interests, and to grow in new ways.
How much is it to attend?
Costs will depend on the event and the duration, which will be clearly advertised as part of each event or activity. Out of pocket costs may include tickets, catering, equipment hires, which are paid for when you register to attend each event.
We generally provide support at a ratio of 1:3 or 1:4 depending on the event. Should you require more direct support at these events, this may require you to bring your own support worker along if we are unable to meet your support needs.
How do I get involved?
Find out which events are coming up by visiting our Events page here.
To find out more information about upcoming events, or to sign up to DSQ Club, contact the team:
What our participants say:
"I love being part of these social programs because I can meet different people and be in a different environment, hang out with people who has the same interest as me, and also because we always have a good time together."
"I have made so many new friends from all over Queensland."
What our families say:
"I see how much Brianna gets out of going to the programs. She comes away from them so excited; she has found her comfort place and made such good friends. With each activity she attends, we notice she feels more and more comfortable. She didn't have the confidence before but now she does, even to the point she can go stay over at a friend's house."

Julie (Brisbane)
What our team says:
"Being a part of DSQ's Club events has been an absolute pleasure. Whether it's jumping out of your seat when the Broncos score, challenging a friend to dance off at a live music event, taking a cheeky sip at a Sip & Paint or catching up with friends before we watch the latest blockbuster -there is something for everyone, of all ages, to enjoy."

Sophie (Brisbane)
The Now and the Future Podcast – Season 2 Episode 2
Click below for more DSQ services: