Join us for weekly rehearsals of fun, friendship and music!
Together Red is DSQ's Choir of adolescents and adults, and is so much fun to be a part of!
Not only do you get to share a love of music with each other, but you can work on social skills, communication, leadership, self esteem, and friendship. This is all done through singing, song sharing, songwriting, dance/movement and many more creative activities!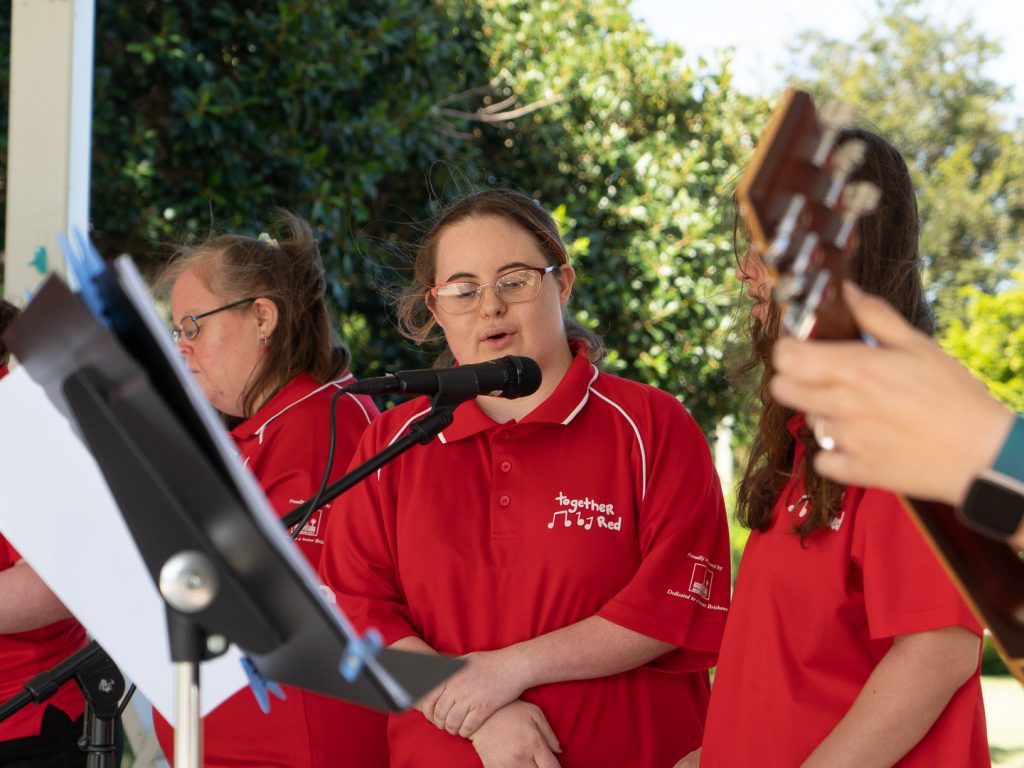 When
Wednesdays at 5pm
Where
Holland Park Bowls Club
49 Abbotsleigh Street
Holland Park
Online
Via Zoom
To register your interest please email: tcossor@downsyndromeqld.org.au
Why is choir good for you?
Adolescents and adults are constantly learning about themselves and the world around them. Sometimes music can help with exercise, relaxation, self-expression, and recreational enjoyment. Singing in a choir is an enjoyable way of social interaction and communicating. Other musical activities may include instrumental play, dancing, song writing, and relaxation. The choir will also perform in concerts where the choir connects with the community through art and music.
Click below for more DSQ services:
Click below for more DSQ services: